The options are limitless
Timesavers International delivers the best deburring machines and wide belt grinding machines in the market. Find the right timesaving solution for deburring, precision grinding and edge rounding with the highest quality and most beautiful finishing. Our metal grinding solutions are built to fit your needs, the options are limitless.
Webinars
Webinars
Sign up for one of our webinars free of charge or watch it again and learn the basics of various sheet metal working techniques.
Overview webinars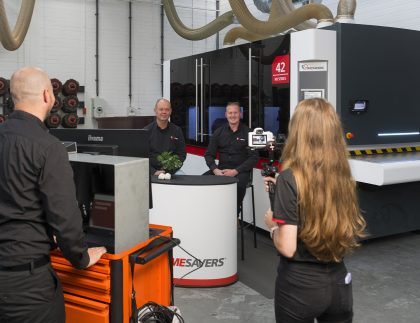 Timesavers promises
Passionate people who think global and act local
Complete development and production in-house
Broad range of standard and custom solutions for many applications
World wide service and dealer network
Knowledge base
Knowledge base
We find it important to share our expertise and provide you with the right information, to help you decide about the perfect machine. Topics are covered such as the available applications, product dimensions, surface roughness, achieving a radius and much more.
Learn more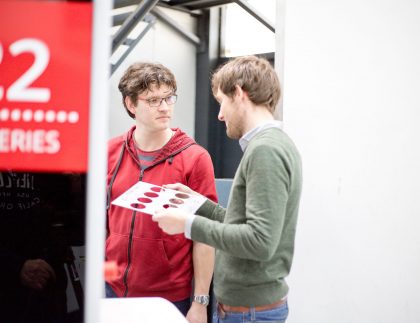 What is the right solution for you?
By answering 5 simple questions, we lead you to the right machine for your application.
Recent LinkedIn Posts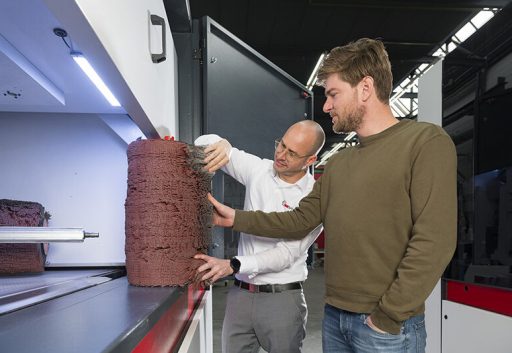 𝗚𝗲𝘁 𝘆𝗼𝘂𝗿 𝗿𝗮𝗱𝗶𝘂𝘀 𝗶𝗻 𝘀𝗵𝗼𝗿𝘁𝗲𝗿 𝘁𝗶𝗺𝗲! 𝗛𝗲𝗿𝗲 𝗶𝘀 𝗵𝗼𝘄…
In today's market, there is an increasing demand for visually appealing products. A good finish and nicely rounded edges has now become the standard. Bring edge rounding to a whole other level with Timesavers R+ Brushes. Tested by our specialist for abrasive quality and durability. ✔️
The new brushes have more abrasive material. Allowing you to increase the transport speed and still create that lovely radius. All while the service life remains the same. A productivity boost for sure!
These abrasive rotary brushes are a determining factor when it comes to great end results. Contact our specialists for more information or advice: https://hubs.li/Q01M1r9b0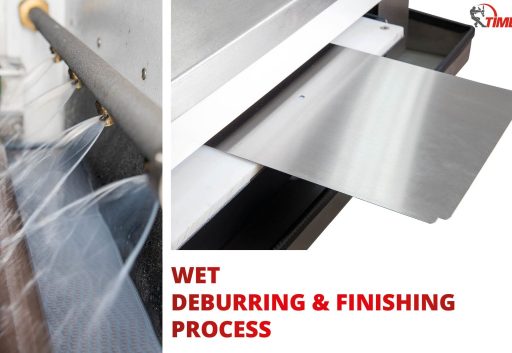 Does your company handle 𝗵𝗲𝗮𝘁-𝘀𝗲𝗻𝘀𝗶𝘁𝗶𝘃𝗲 𝗺𝗮𝘁𝗲𝗿𝗶𝗮𝗹𝘀 such as stainless steel, steel, aluminum, titanium, or zirconium? Then you are likely familiar with the challenges of burrs and rough surfaces. That's where this month's wet working machine for small parts comes in – meet the 31 series. This innovative solution is designed to effectively 𝗱𝗲𝗯𝘂𝗿𝗿 𝗮𝗻𝗱 𝗳𝗶𝗻𝗶𝘀𝗵 these delicate metal sheet or parts.
With an 𝗶𝗻𝘁𝗲𝗴𝗿𝗮𝘁𝗲𝗱 𝗰𝗼𝗼𝗹𝗮𝗻𝘁 𝗳𝗶𝗹𝘁𝗲𝗿 𝘀𝘆𝘀𝘁𝗲𝗺, the 31 series ensures that metal products stay cool during machining, which helps to extend the abrasive belt's service life. As a result of the wet-working system, the coolant is filtered through filter paper before being recirculated, promoting a clean and efficient operation. The beautifully finished parts are dry when they exit the machine, thanks to the integrated dryers.
Looking for a way to streamline your heat-sensitive material processing? Consider the 31 series wet working machine for small parts – your solution for achieving a smooth, polished finish.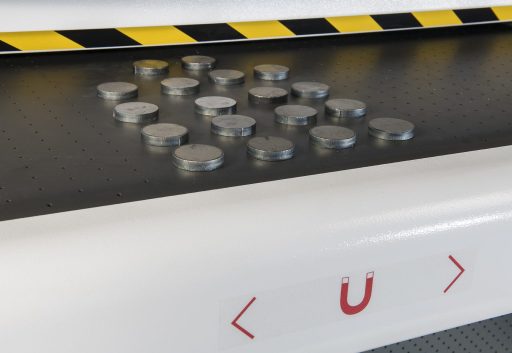 𝗘𝗳𝗳𝗶𝗰𝗶𝗲𝗻𝘁, 𝗽𝗿𝗲𝗰𝗶𝘀𝗲, 𝗮𝗻𝗱 𝘁𝗶𝗺𝗲-𝘀𝗮𝘃𝗶𝗻𝗴✔️
With the 42 RB series magnetic track and ability to handle multiple samples at once, this machine is the perfect solution for efficient laser oxide removal, deburring, and edge rounding. Plus, our edge rounding technology ensures a perfect 2mm radius for each and every sample⚙️ Prepare to elevate📈your productivity and achieve precise results with our 42 RB series machine.
Would you like to see these results for yourself? Request a sample box here: https://hubs.li/Q01M152H0
Or read more about the 42 RB series here: https://hubs.li/Q01M120l0