FOR ULTIMATE DEBURRING, FINISHING, EDGE ROUNDING, LASER OXIDE AND HEAVY SLAG REMOVAL
The 42 RB series offers the solution for manufacturers who supply premium quality products. This top quality is achieved through a multi-rotating brush head with eight abrasive flap brushes that deburr uniformly and round the edges of the metal perfectly. This machine can achieve a radius of 2 mm on mild steel and even more on softer material like aluminium.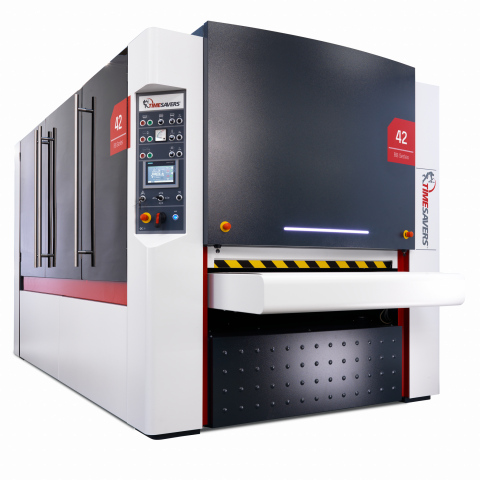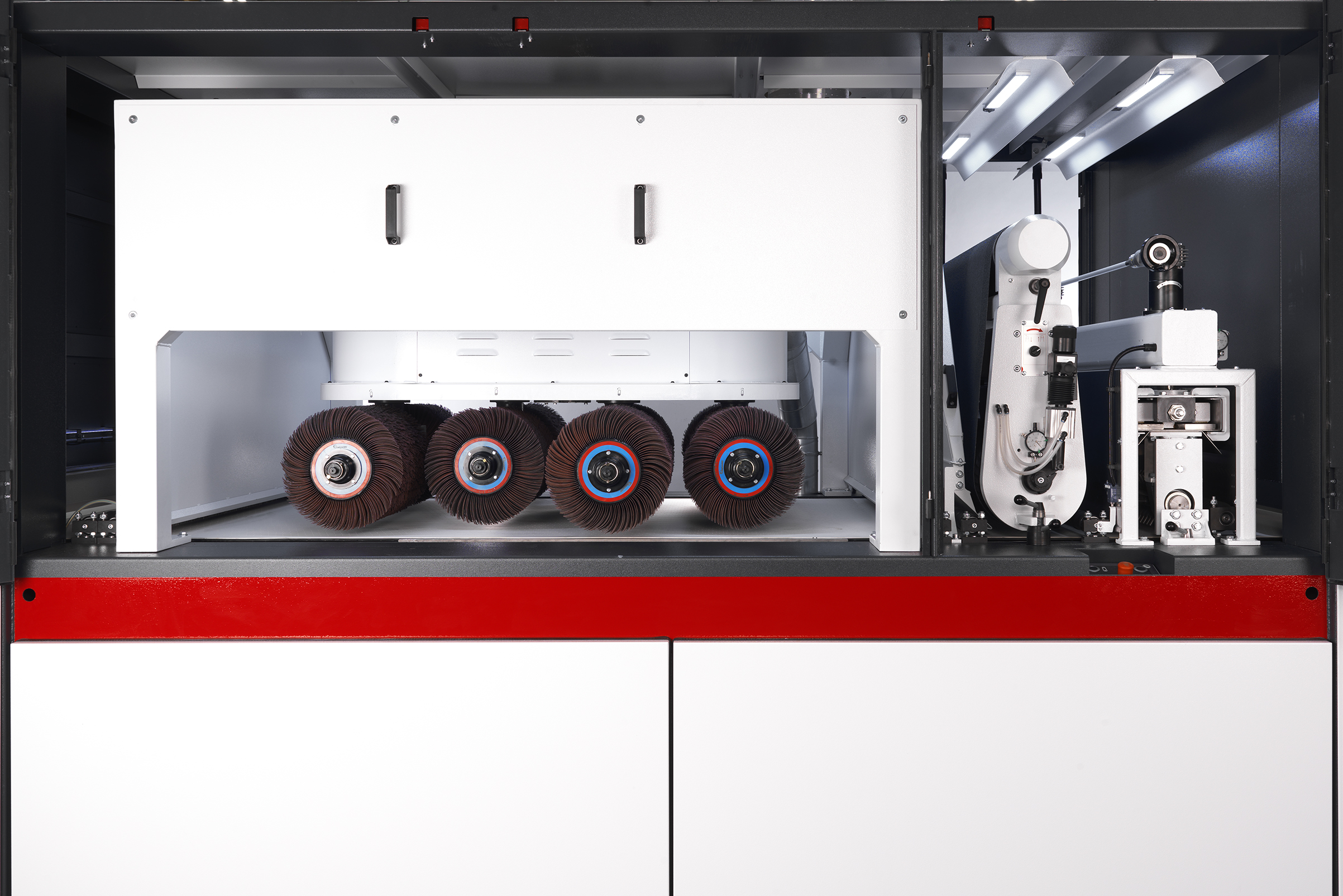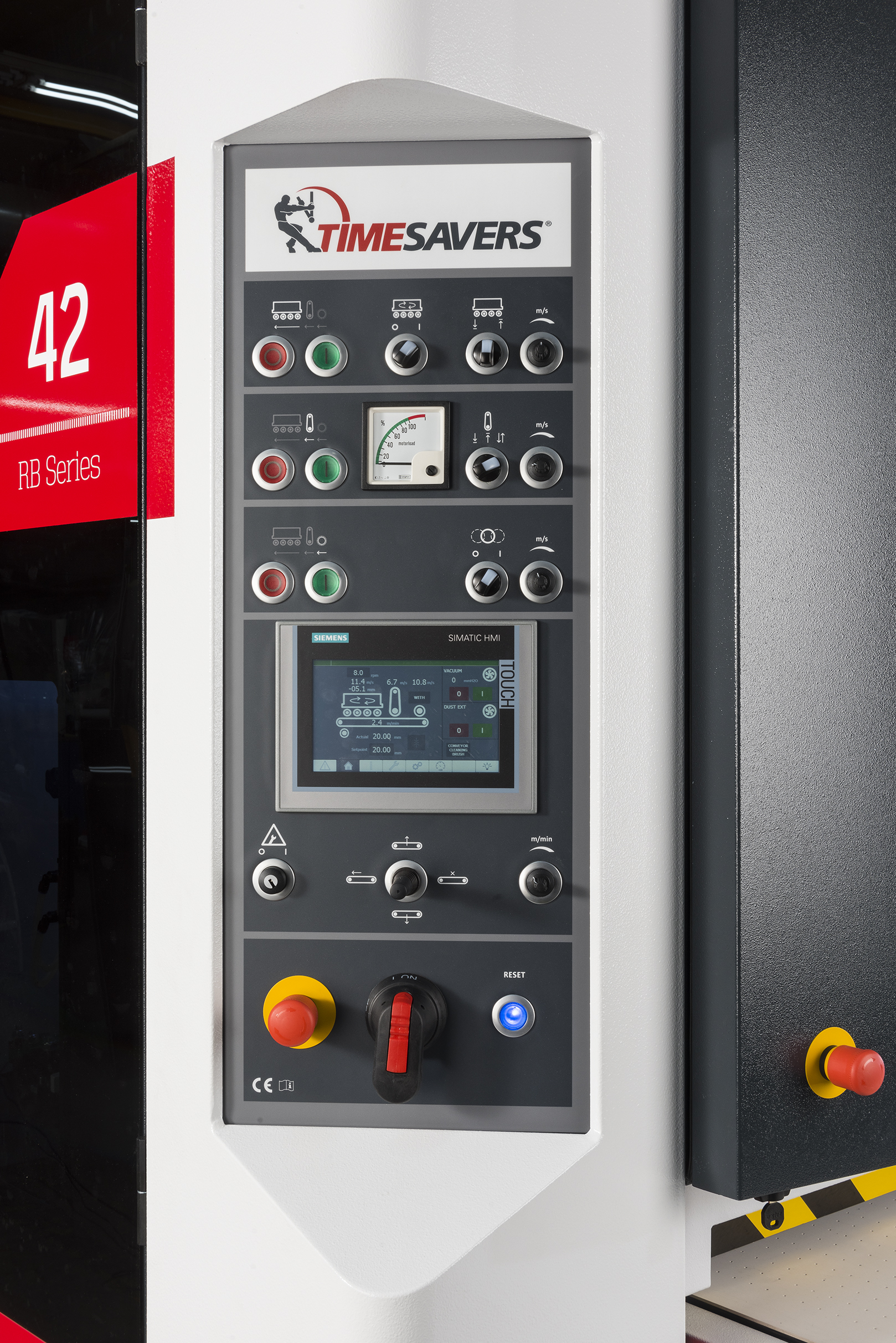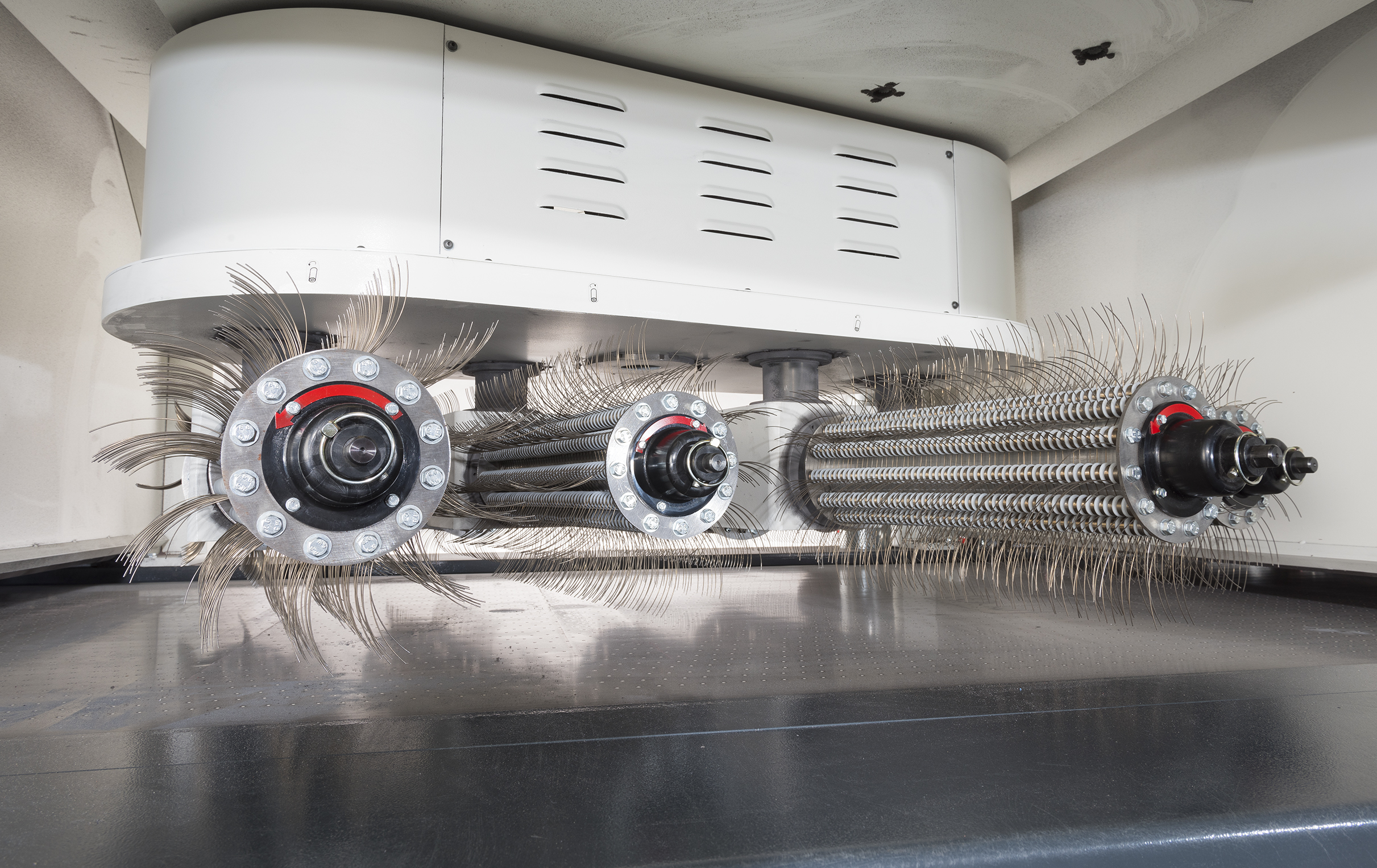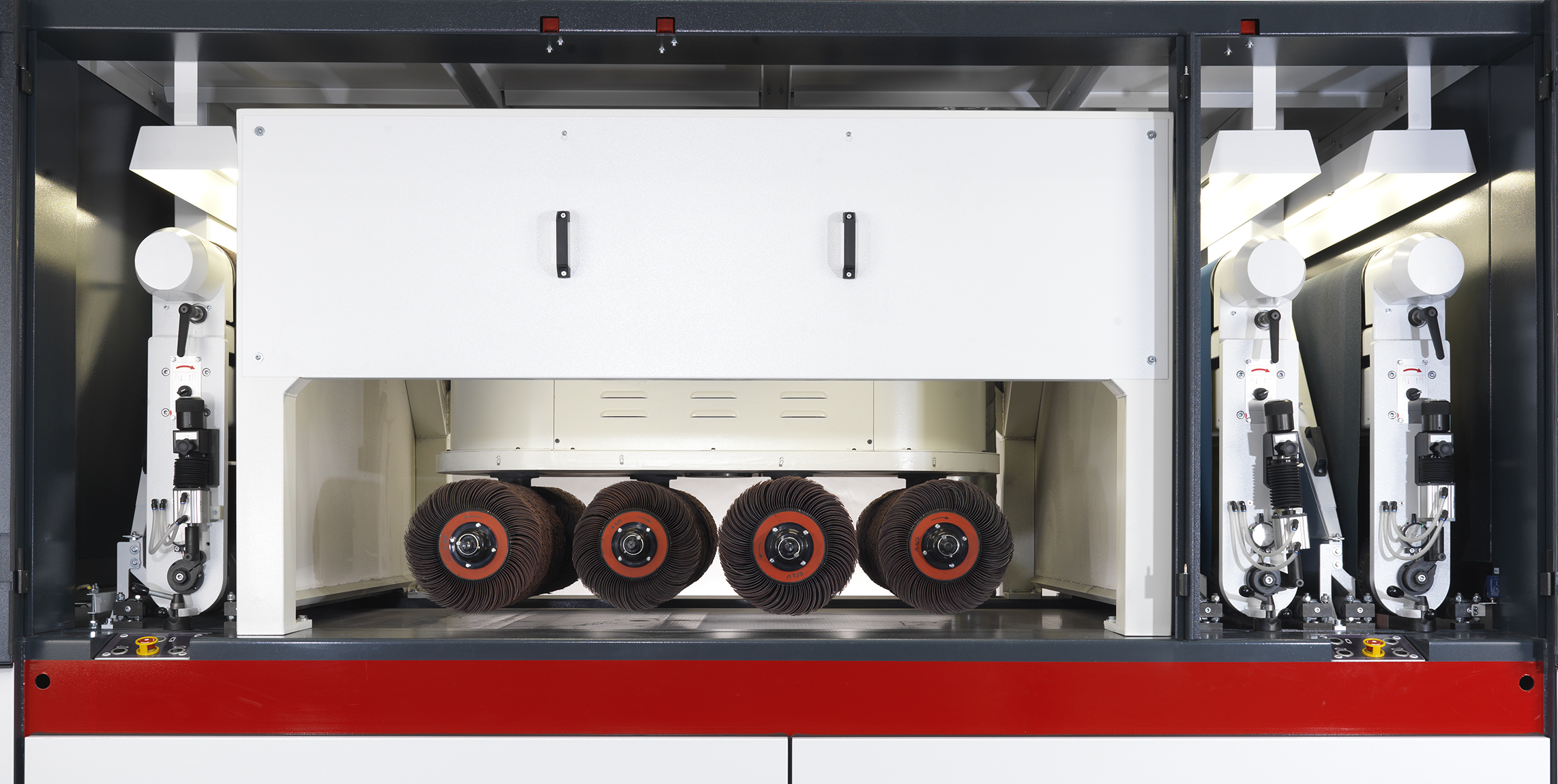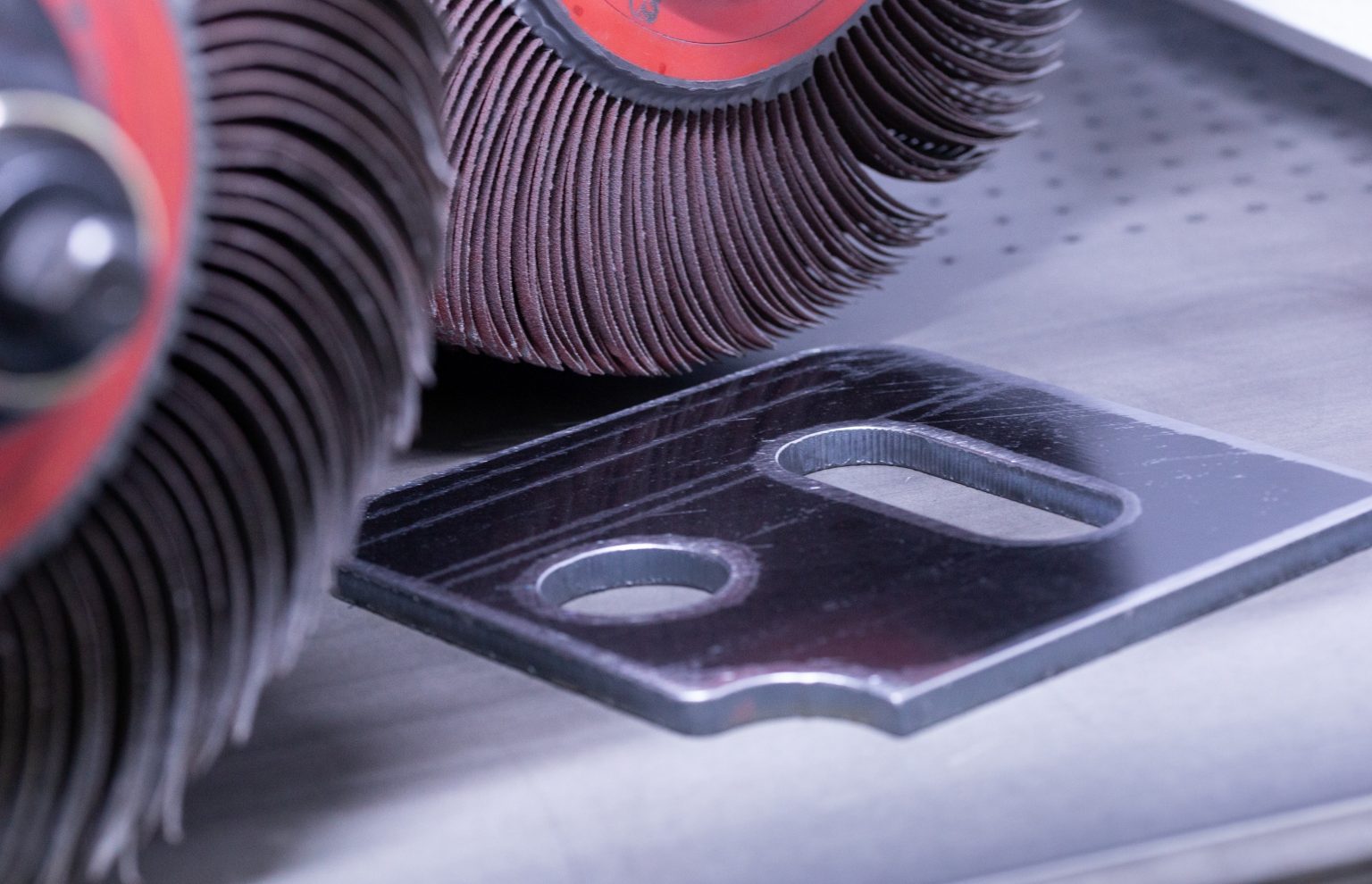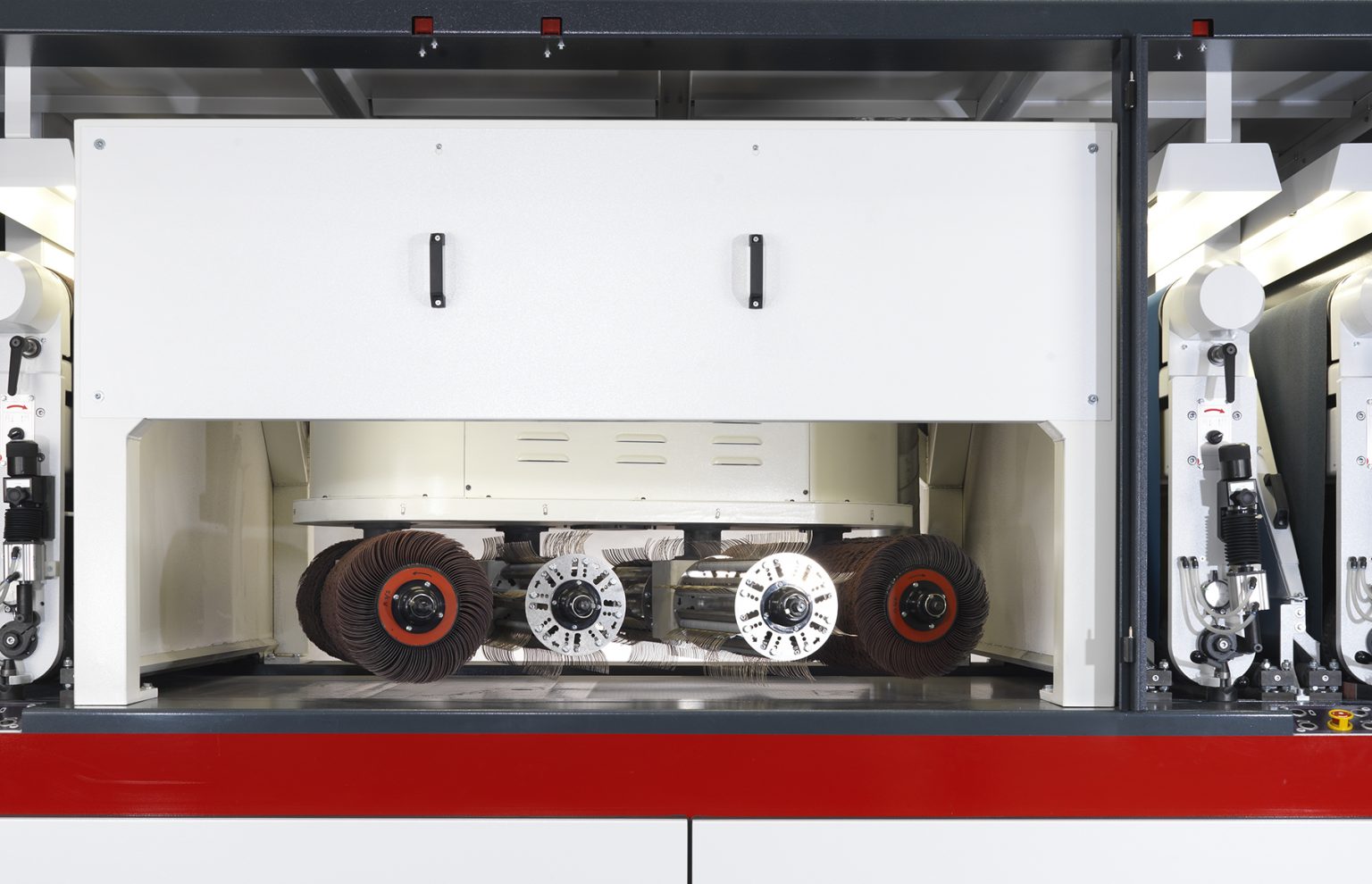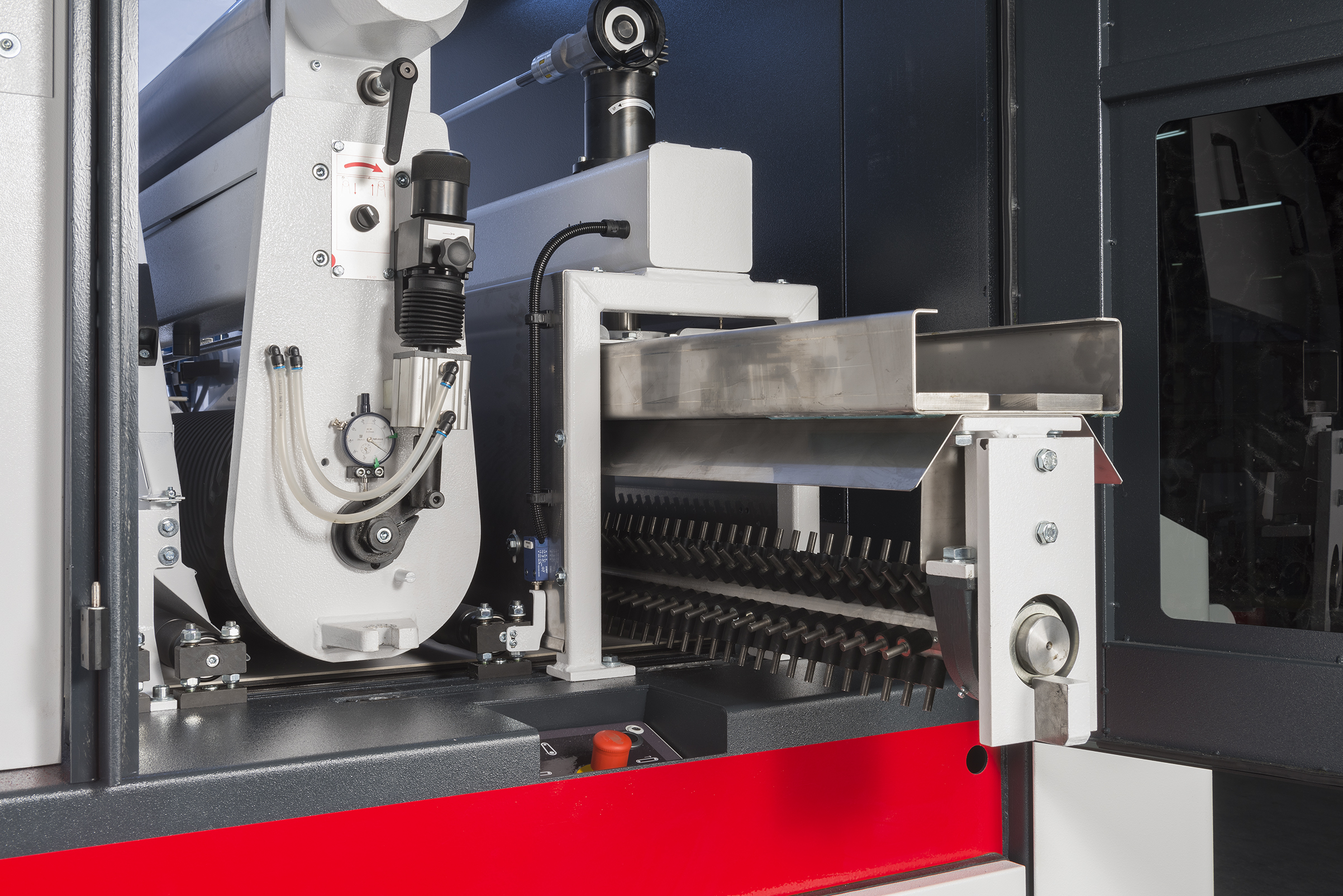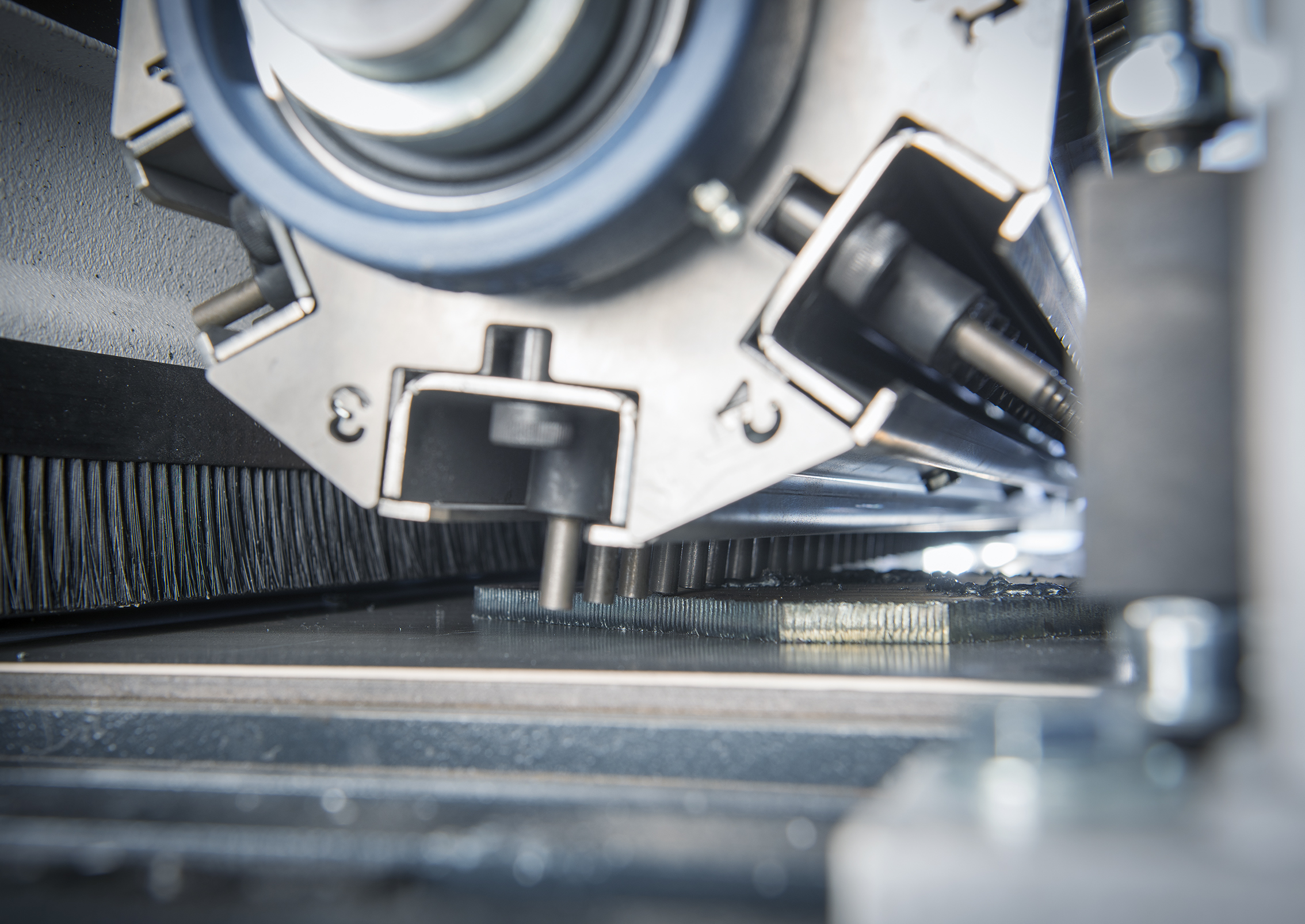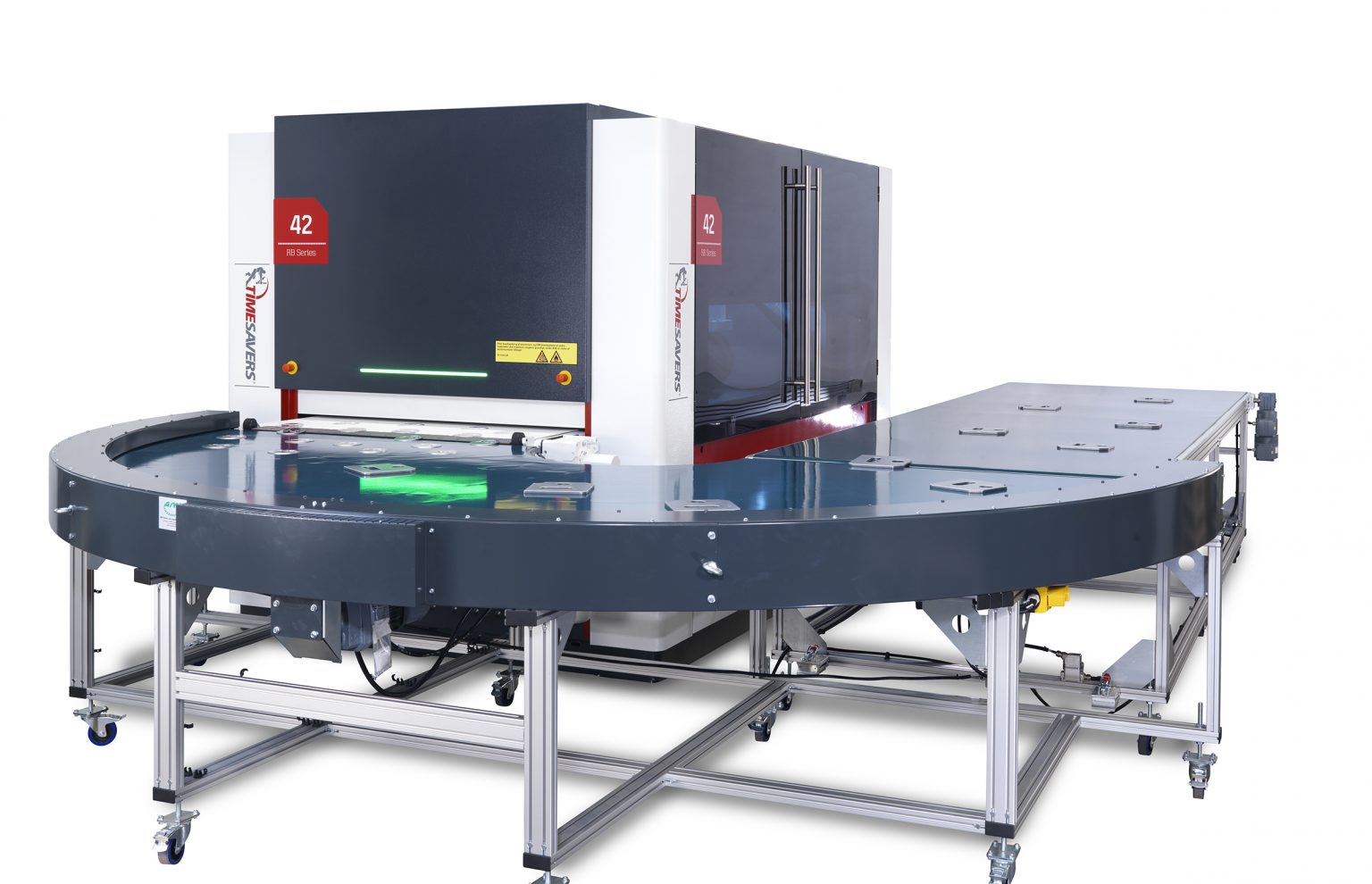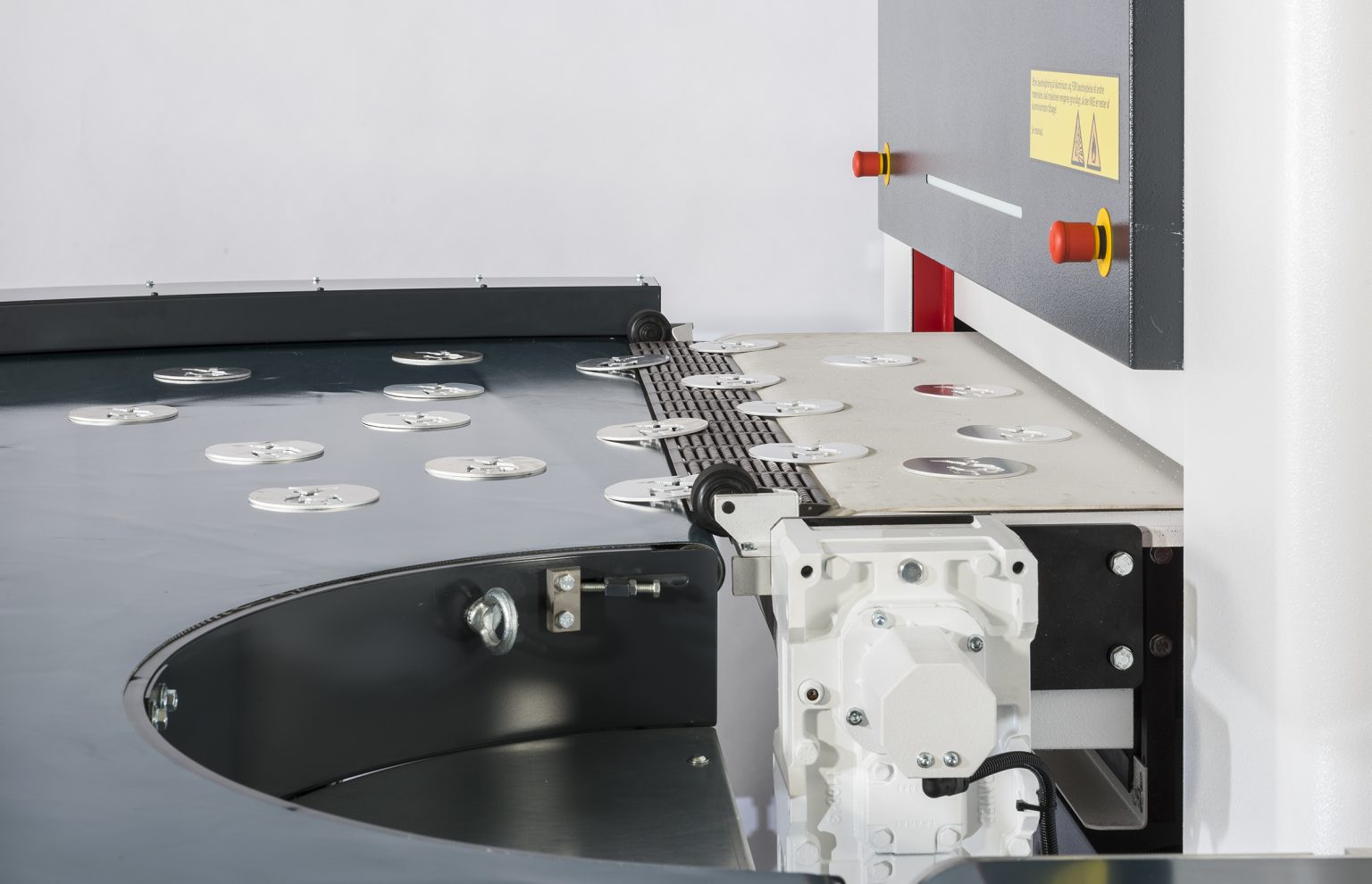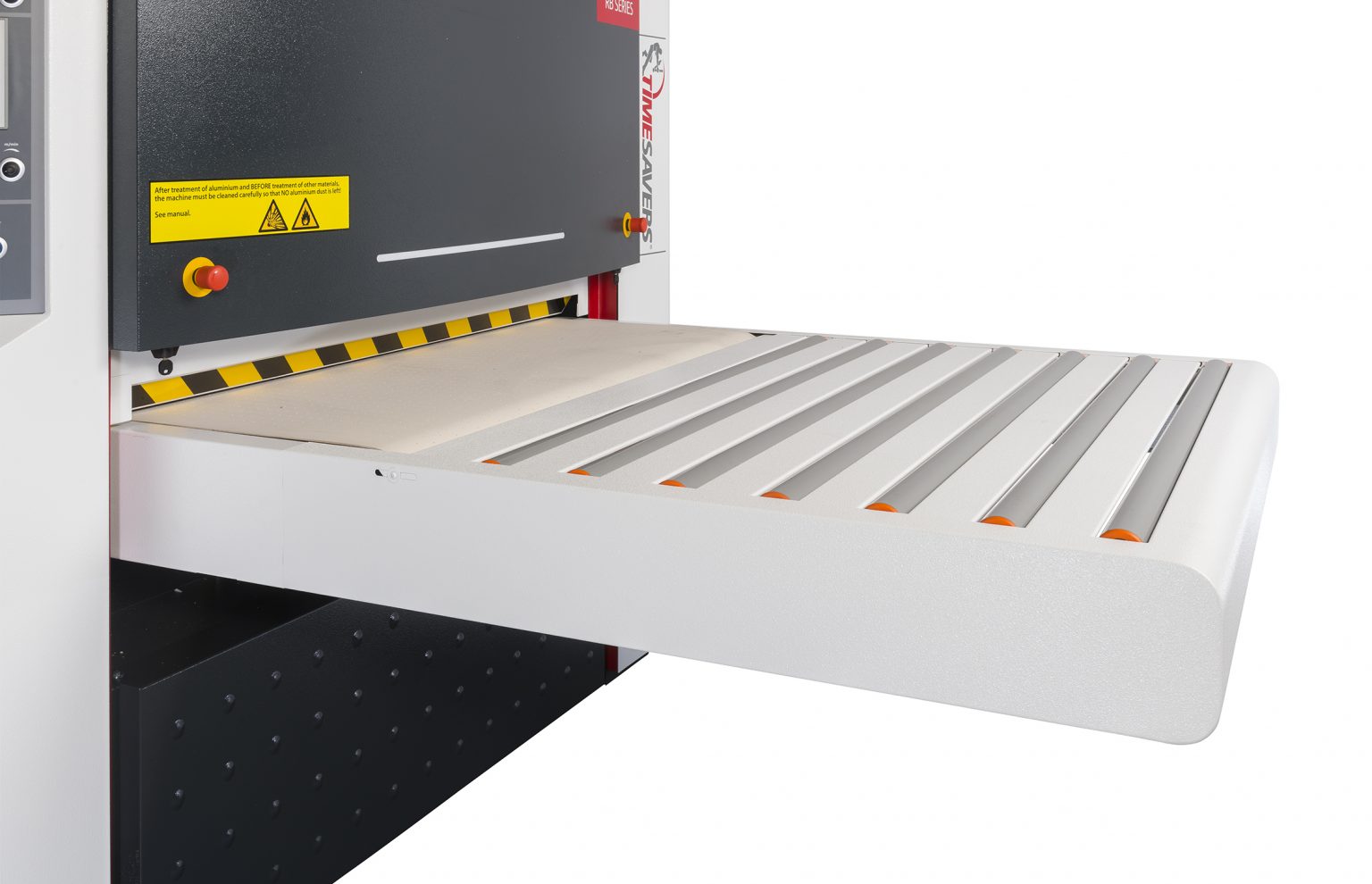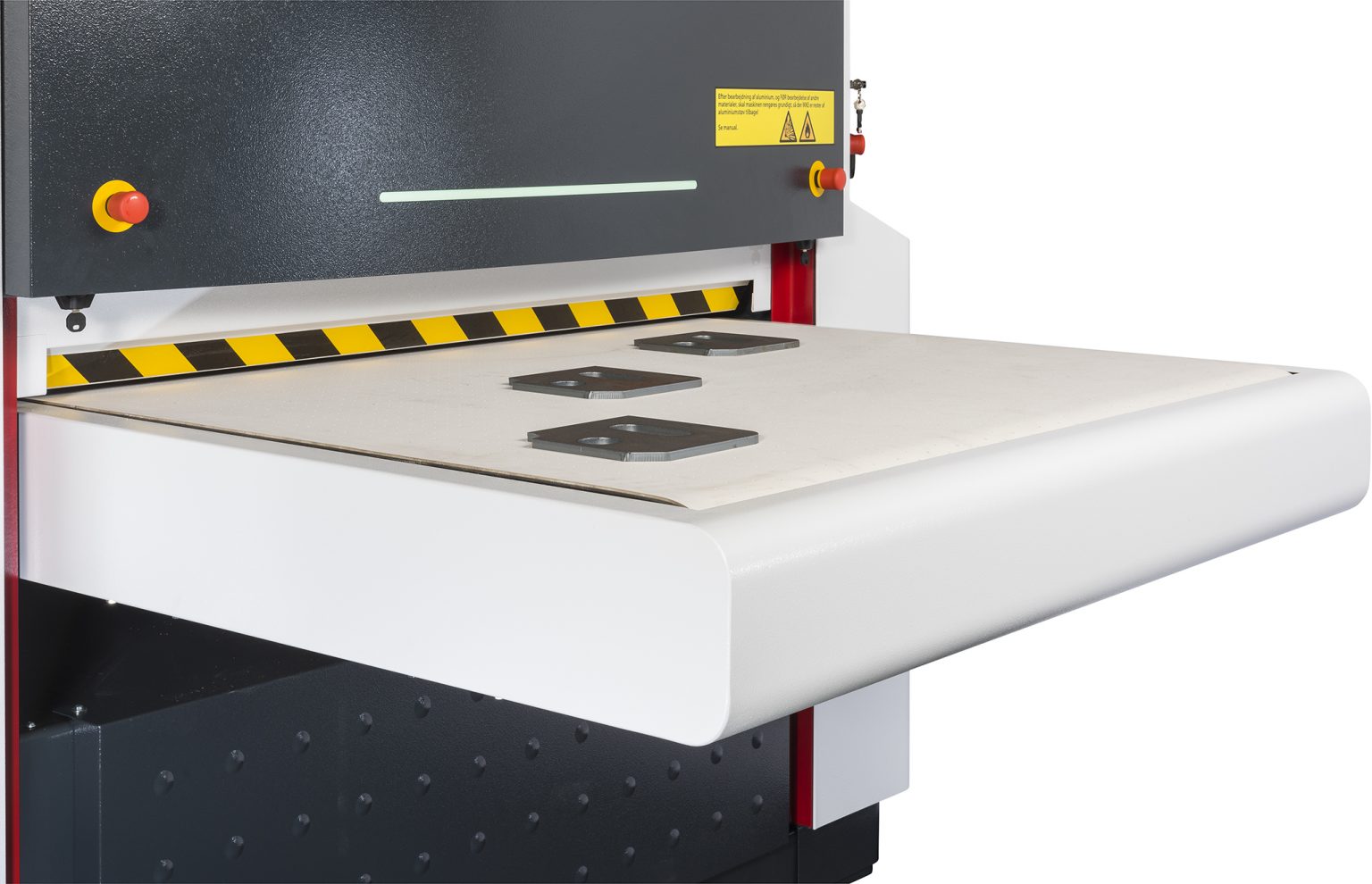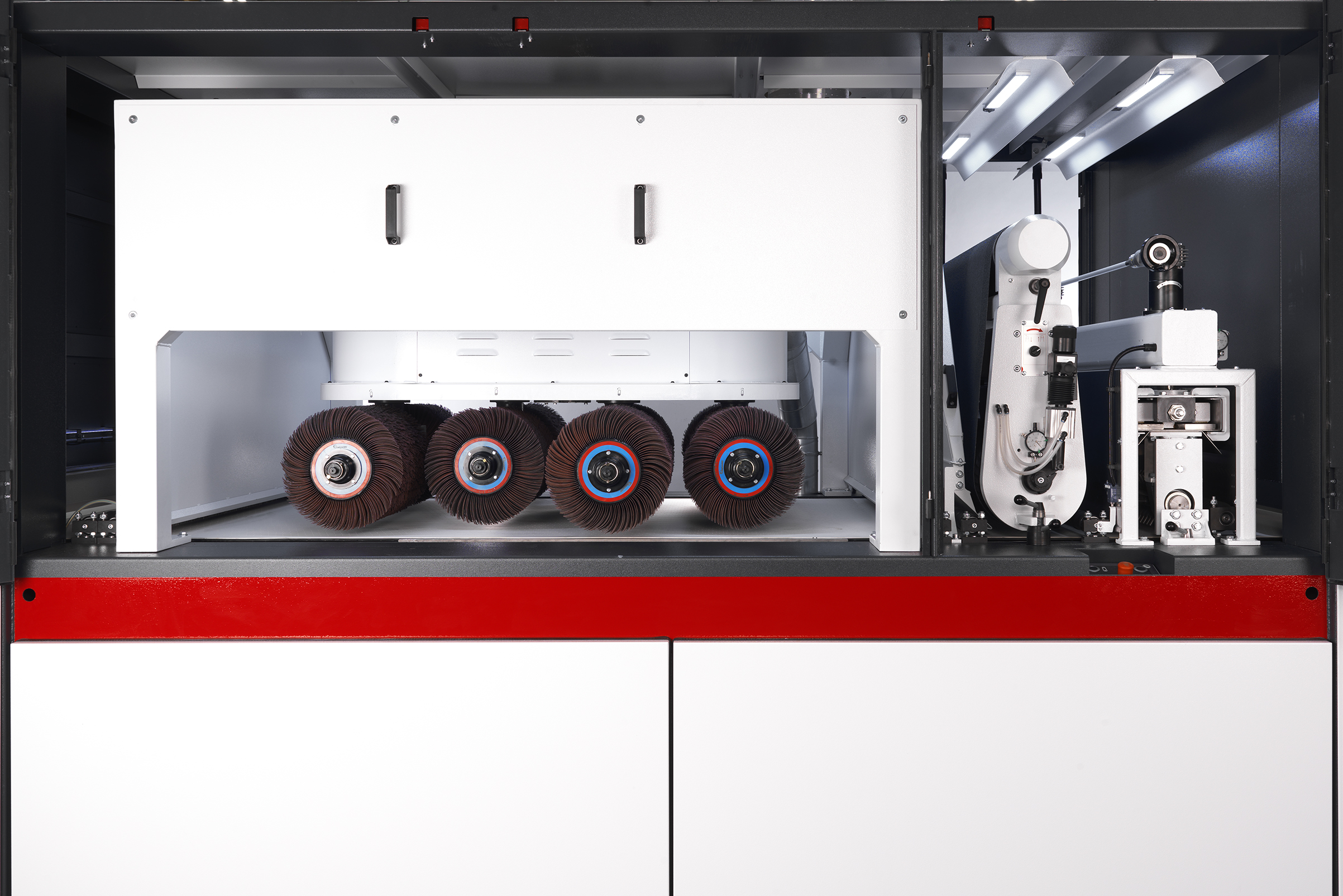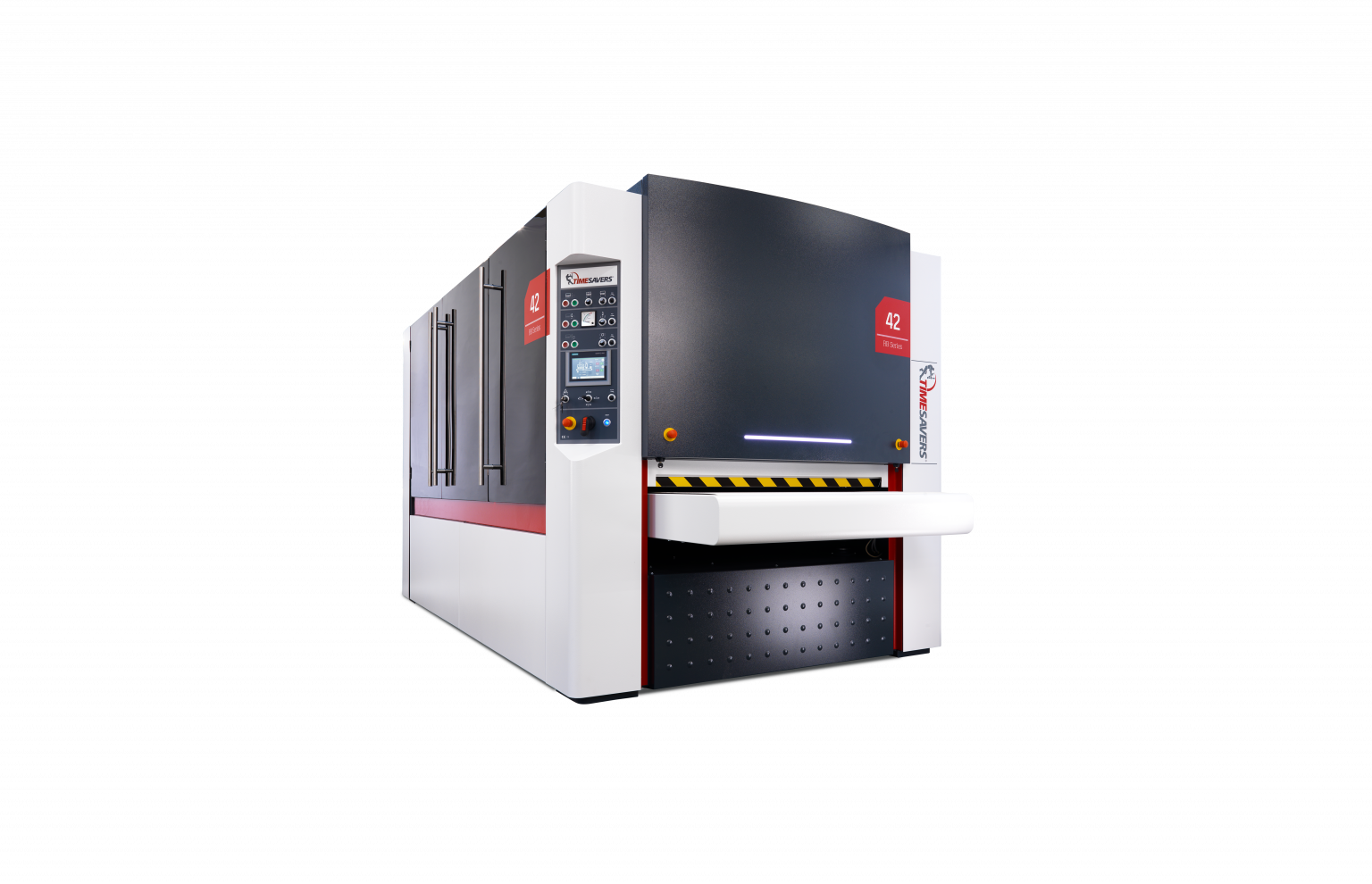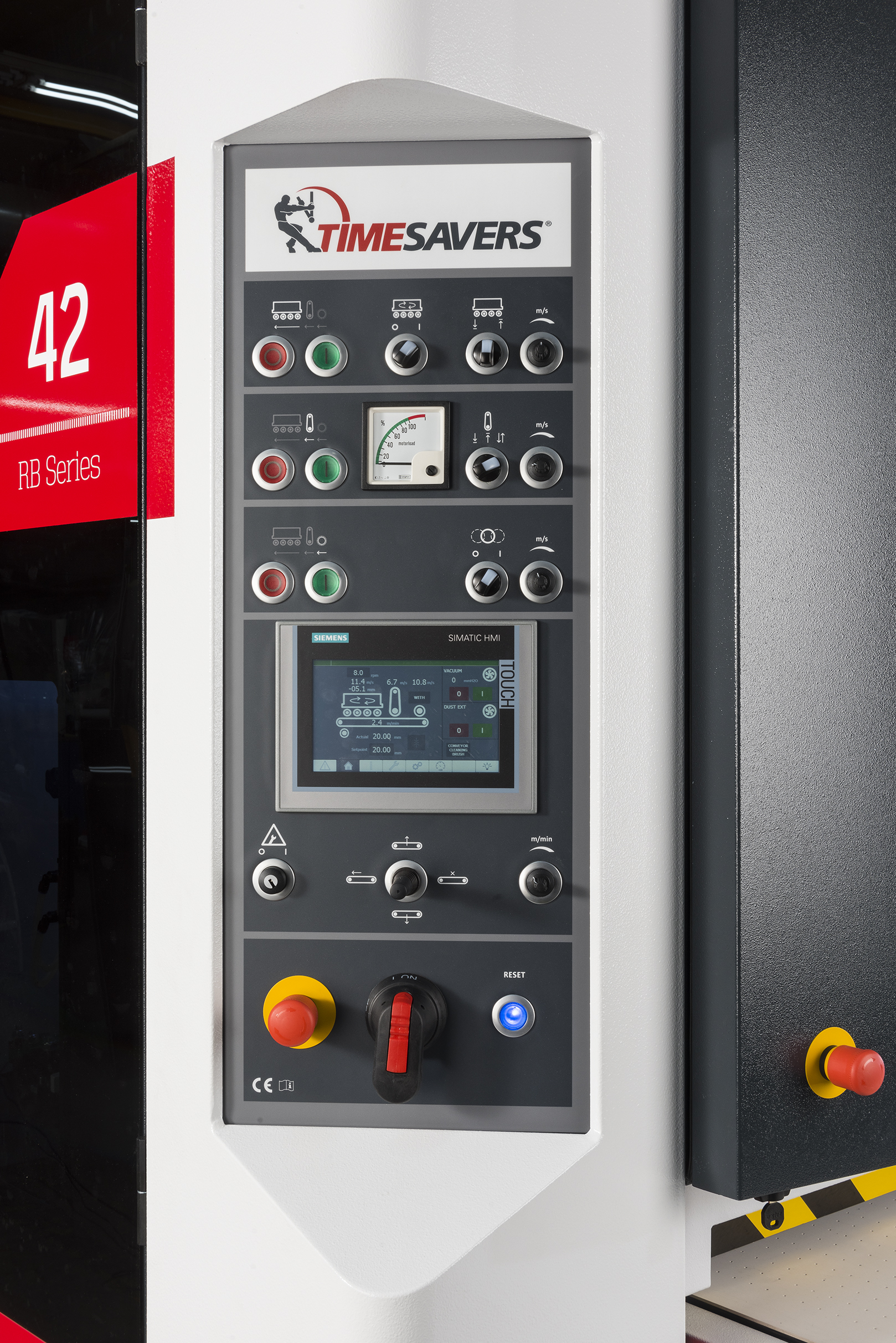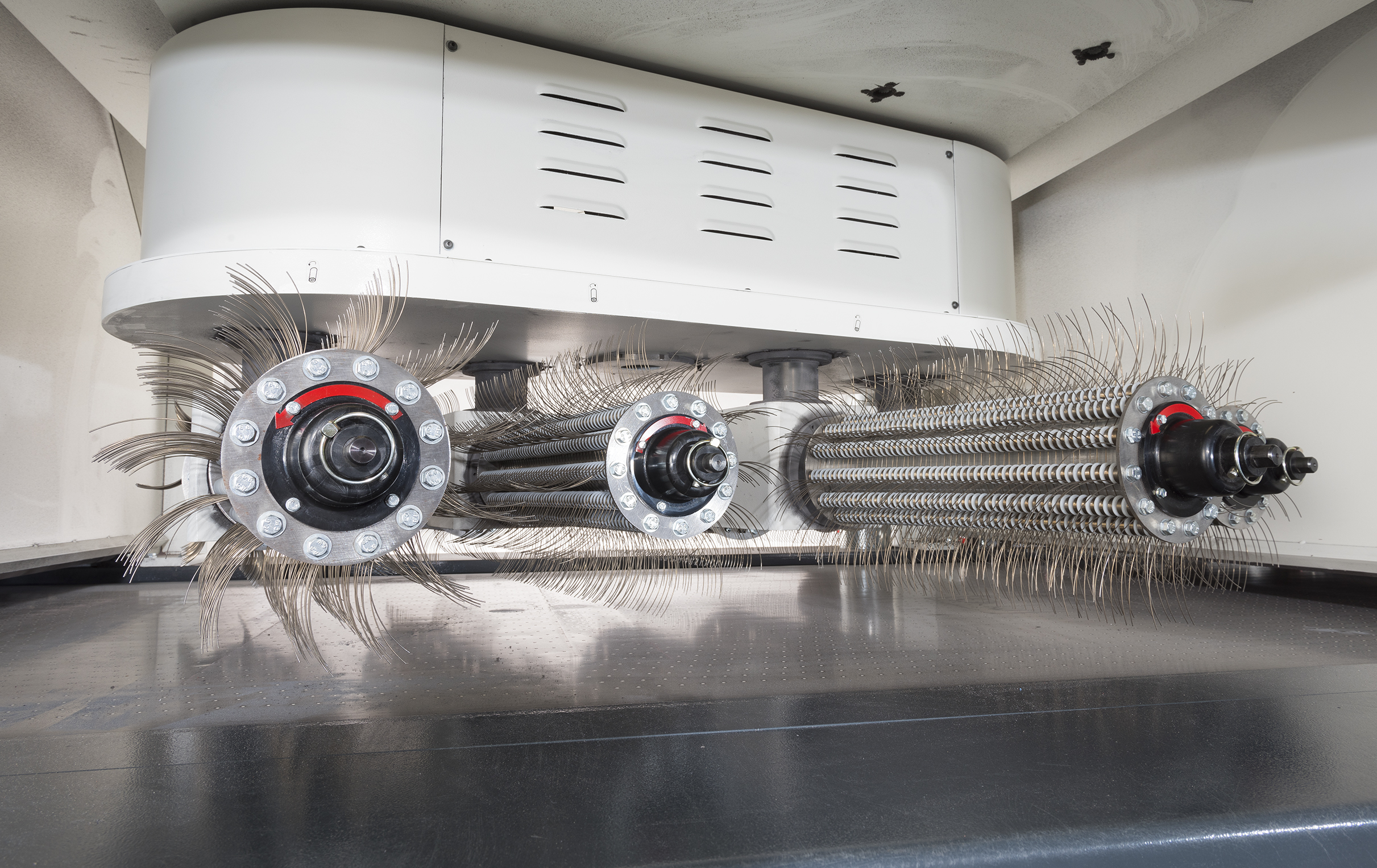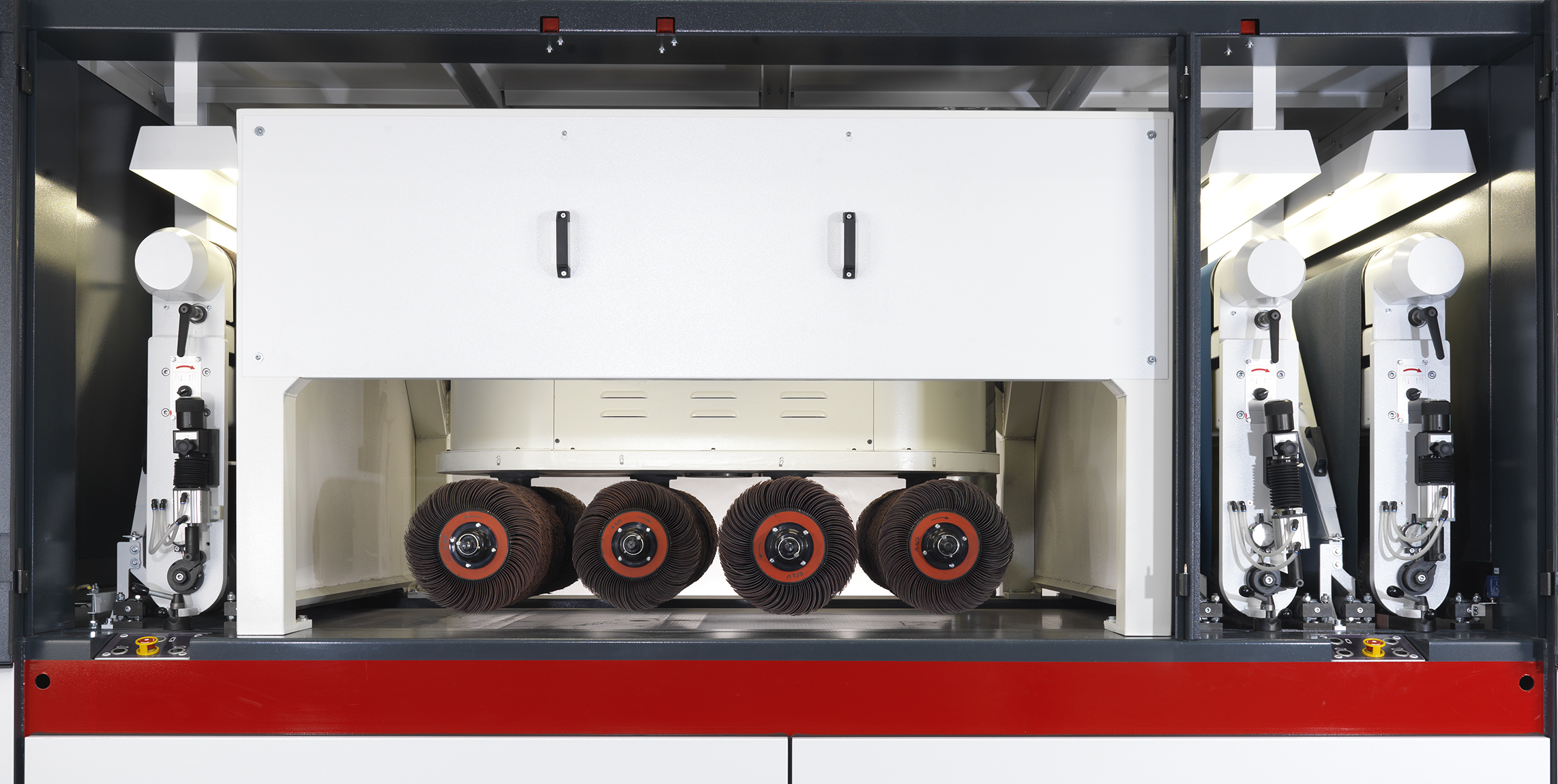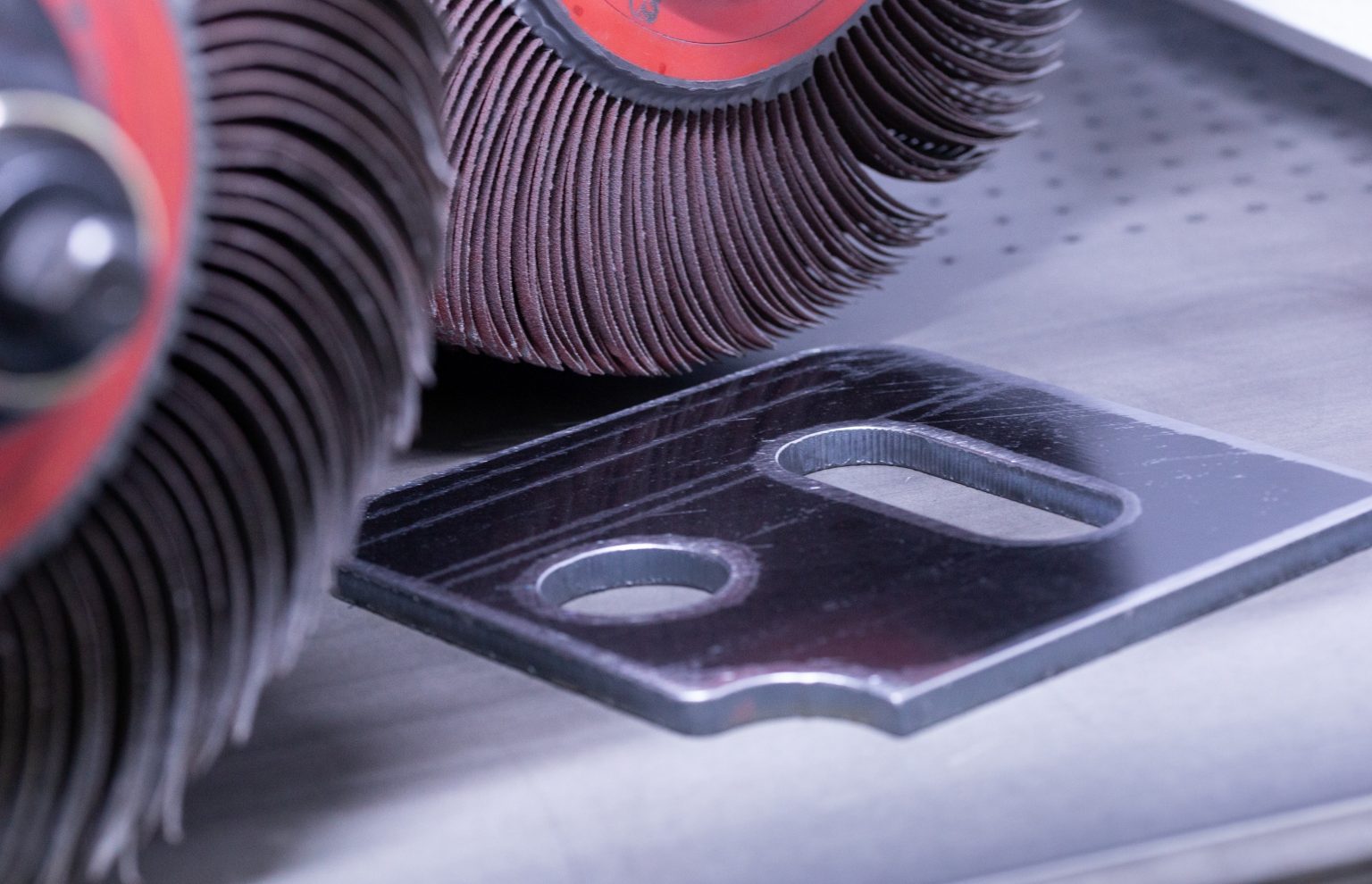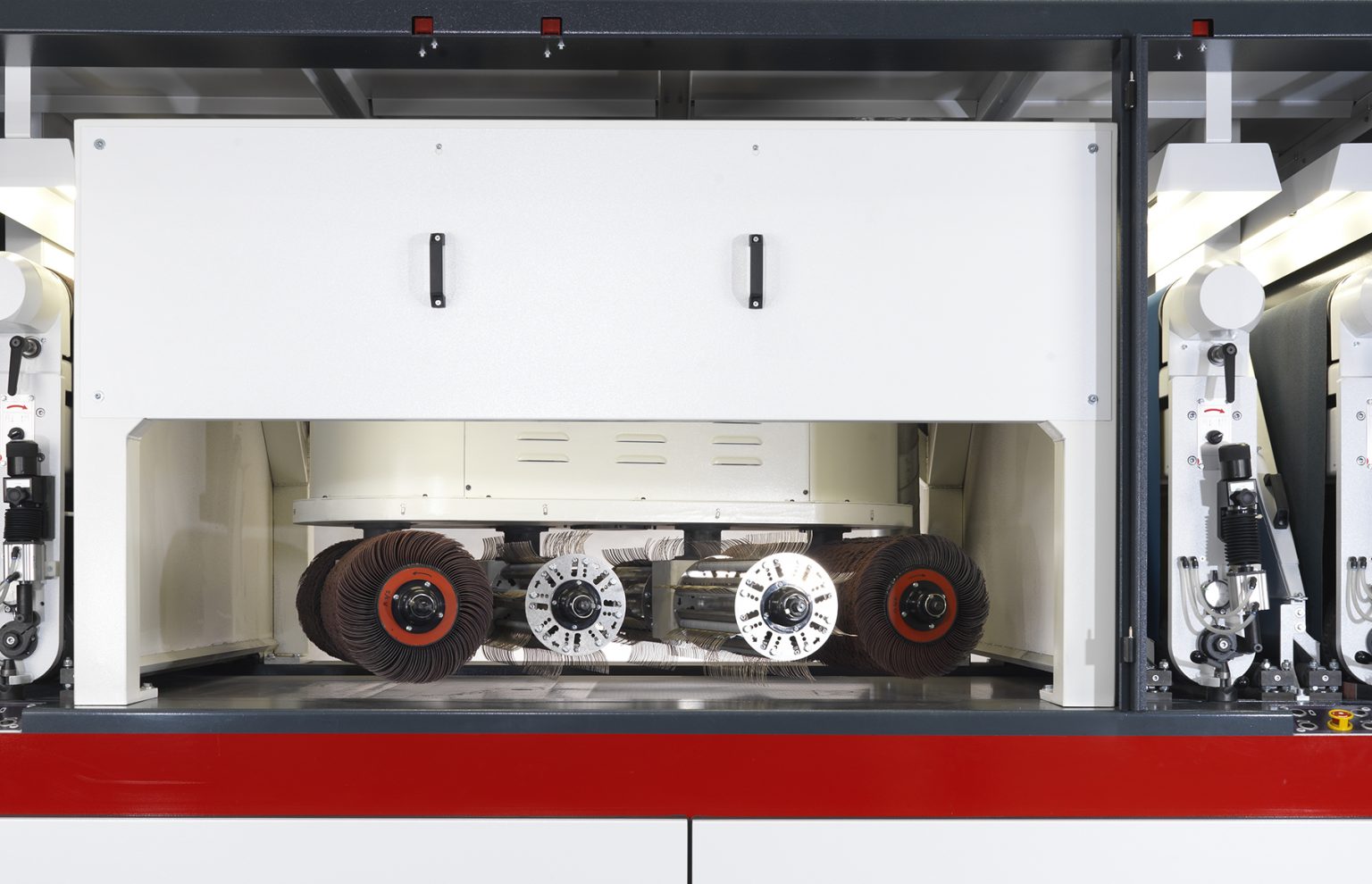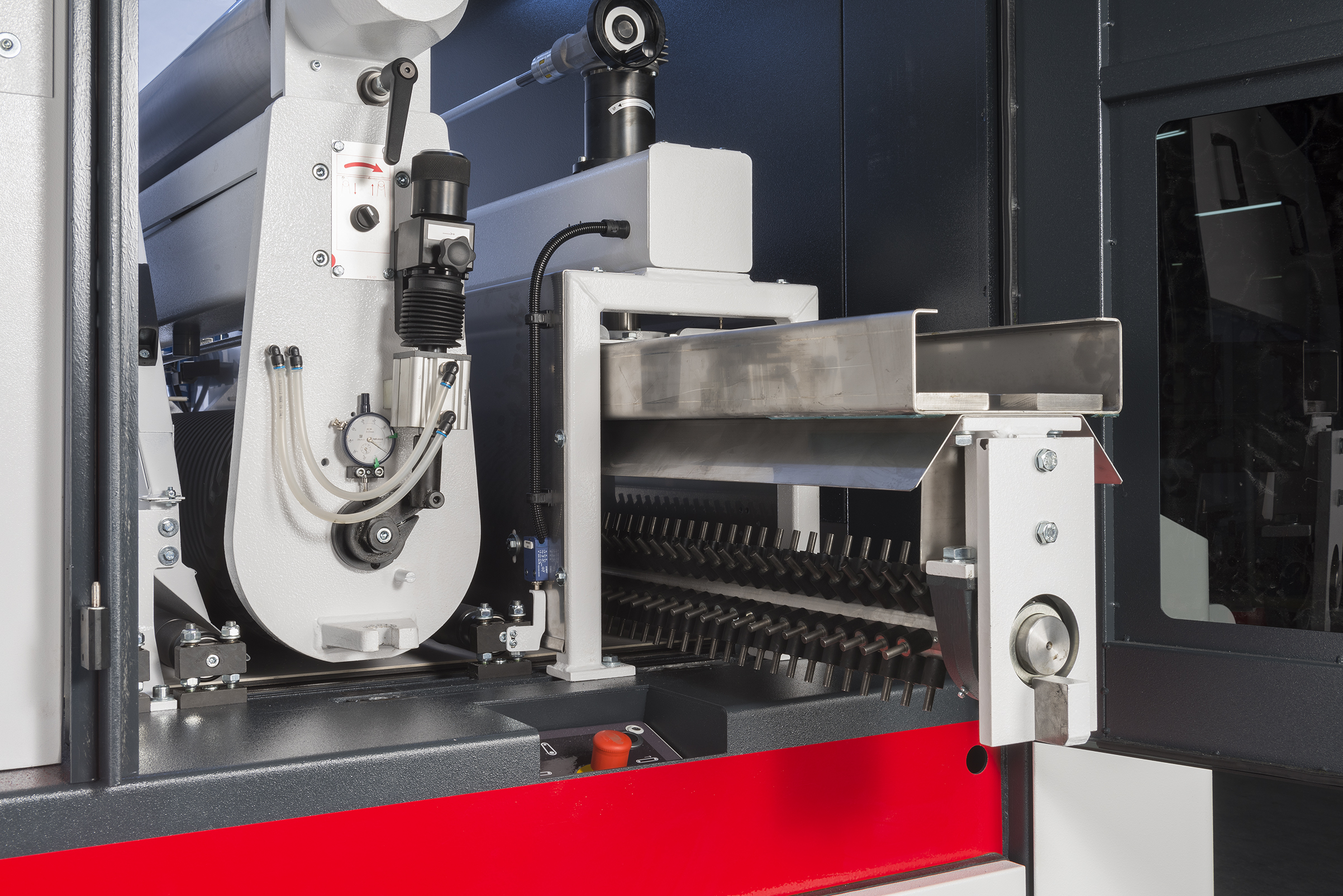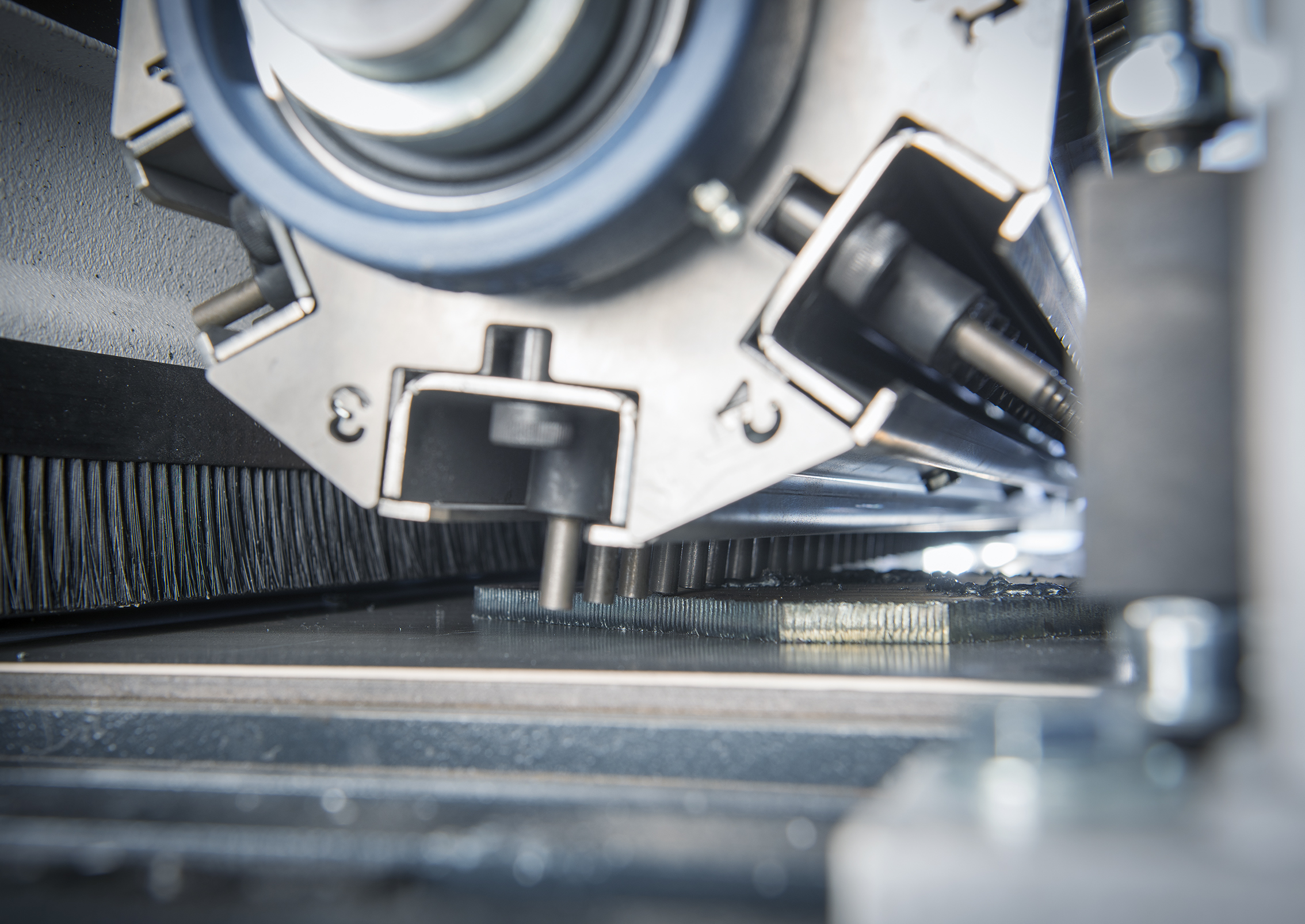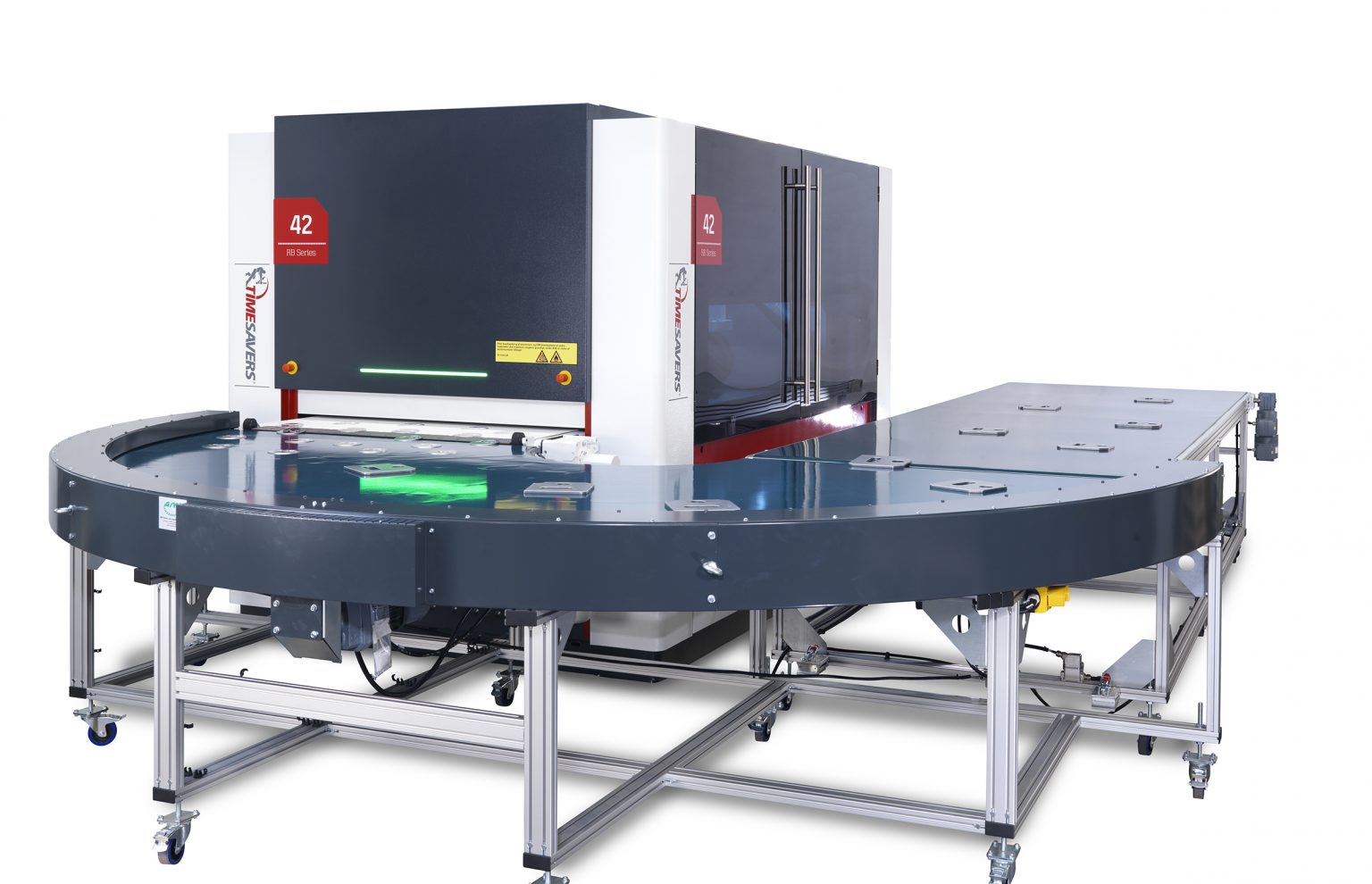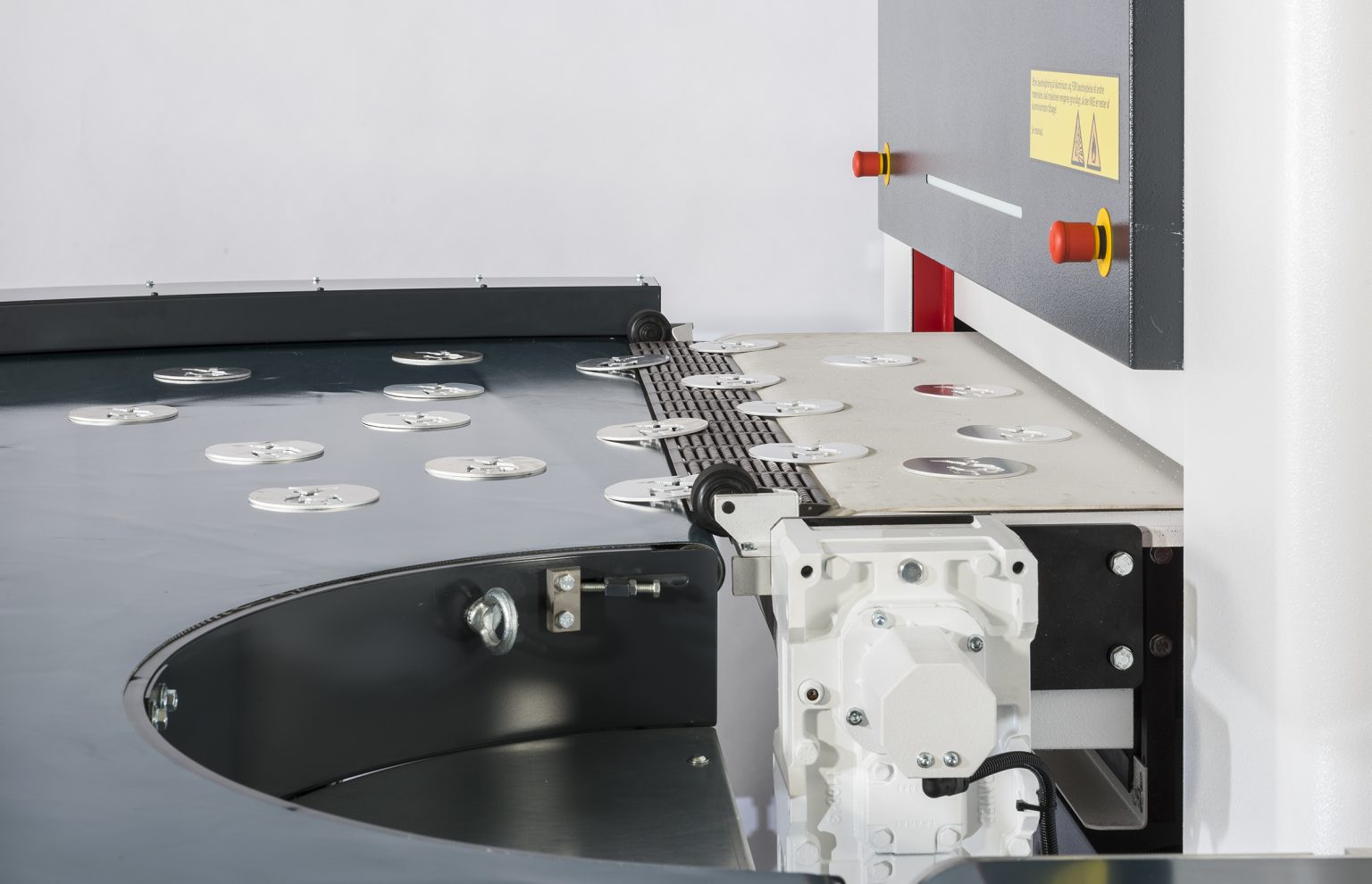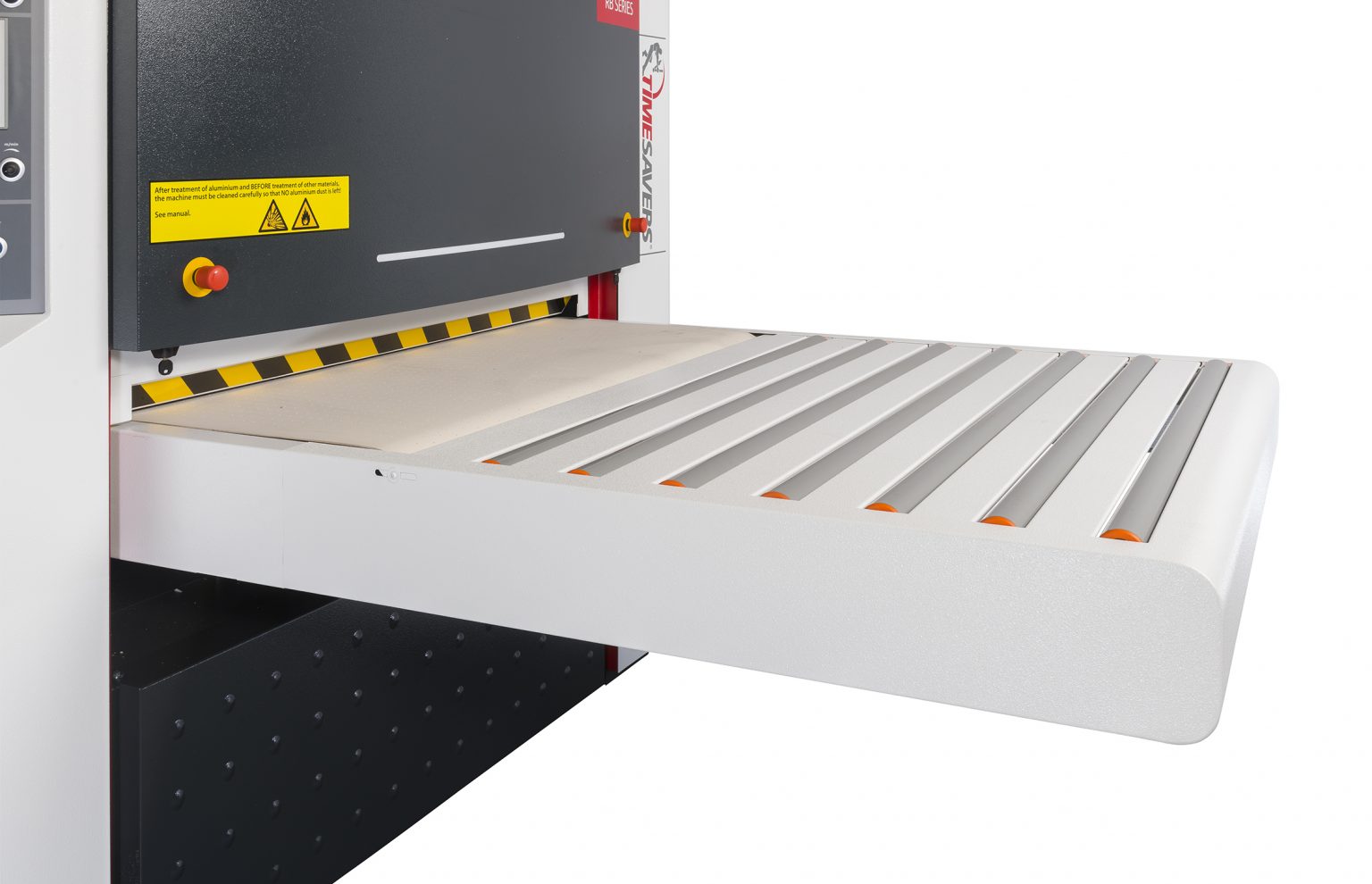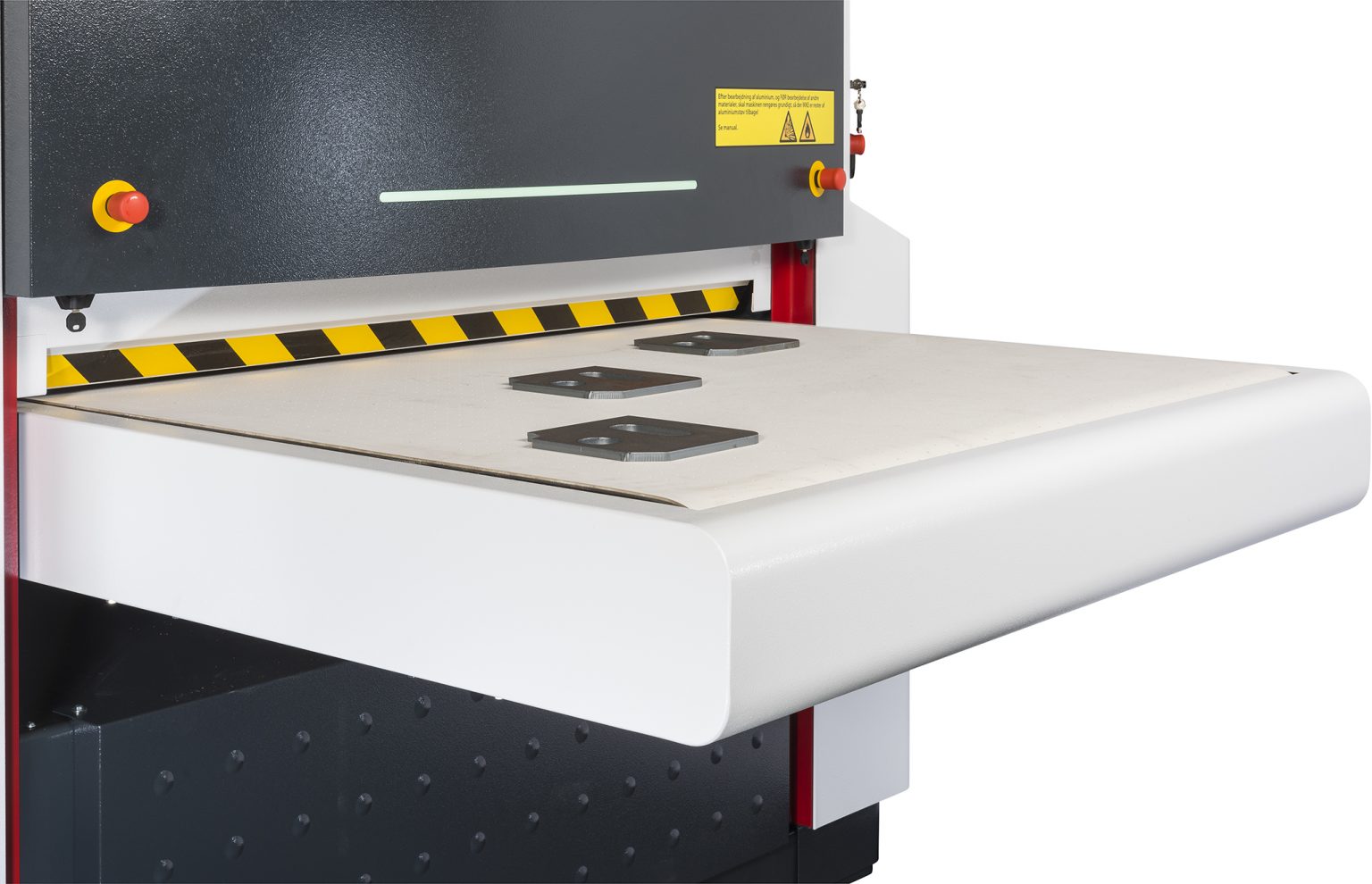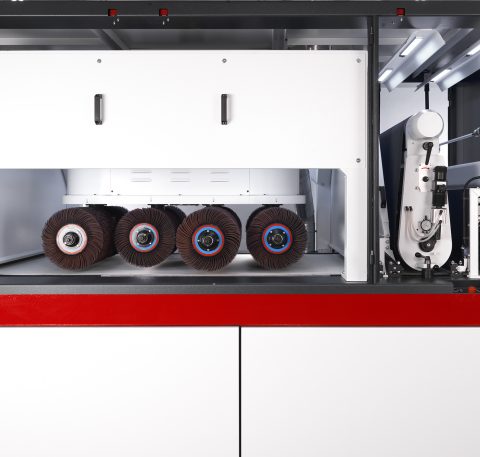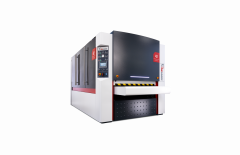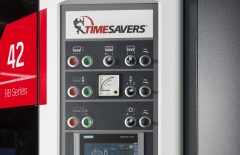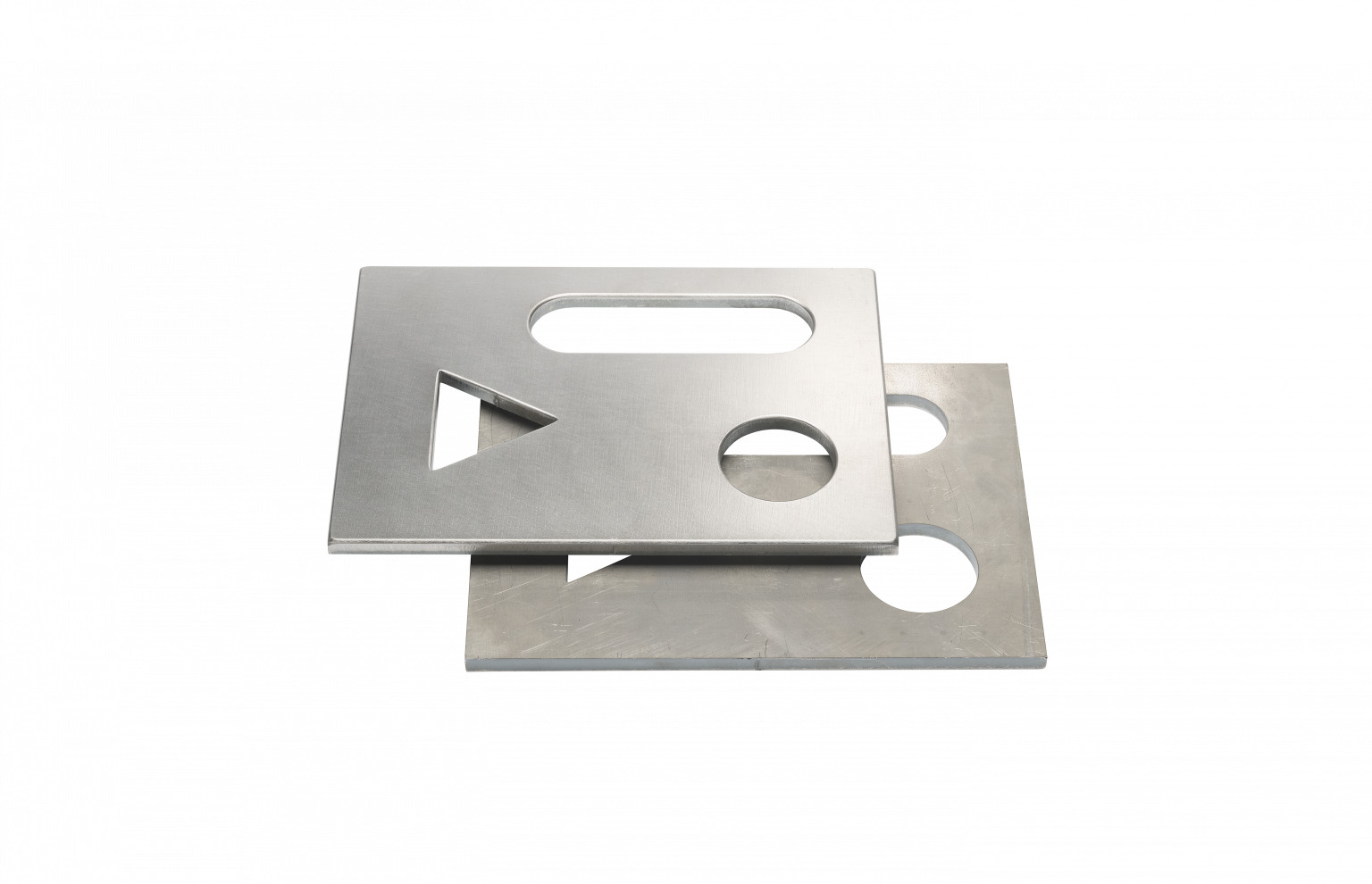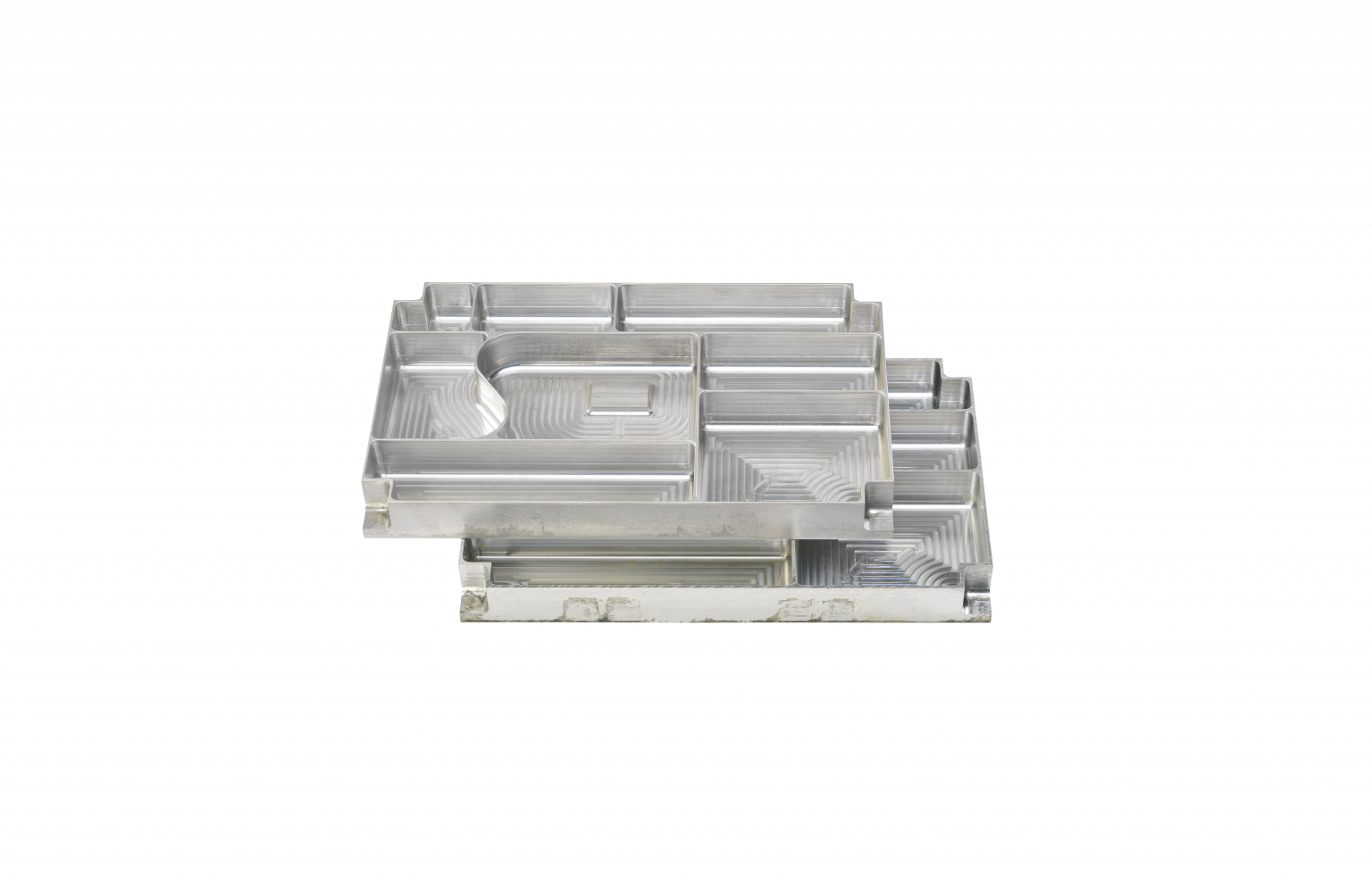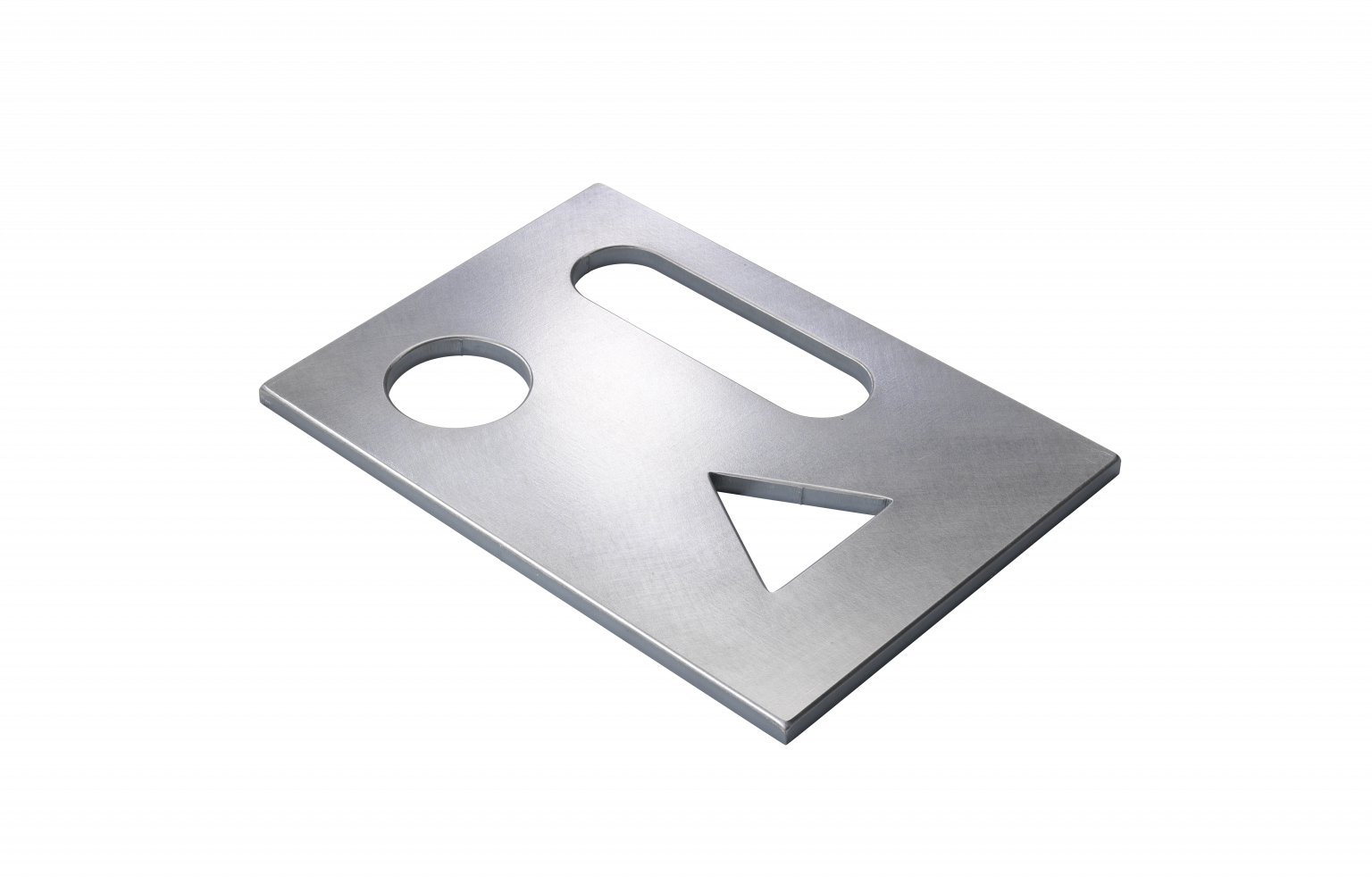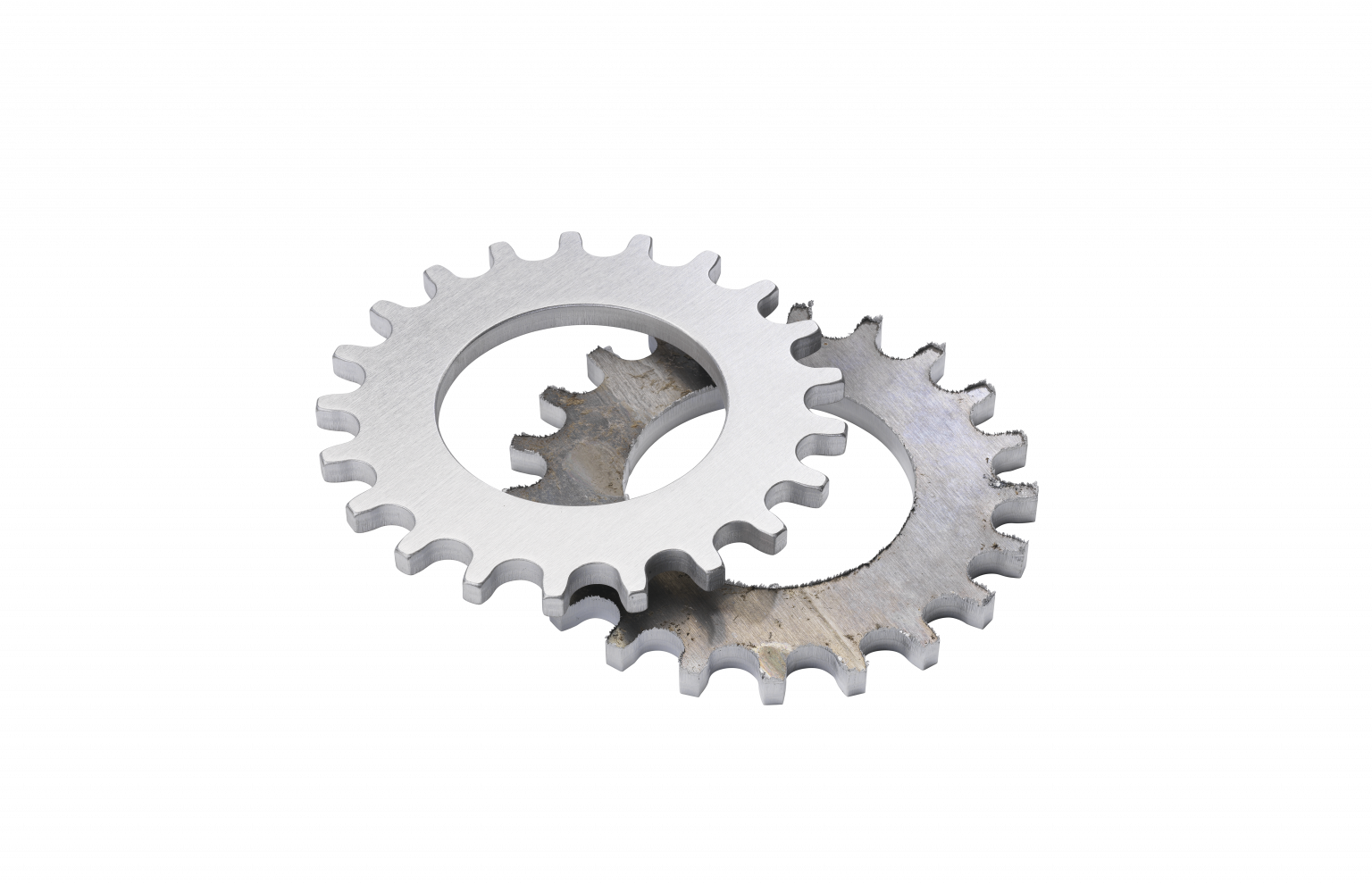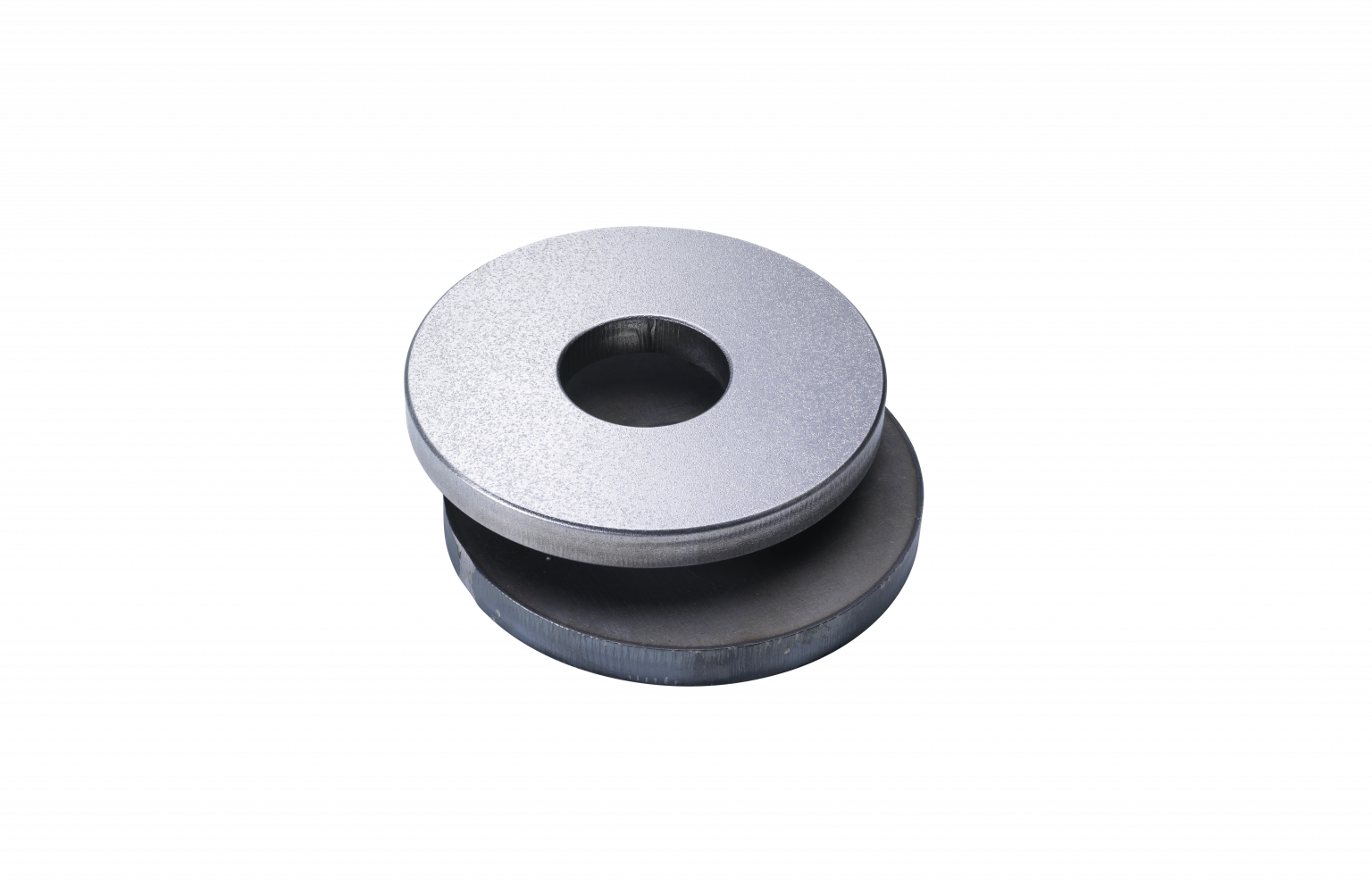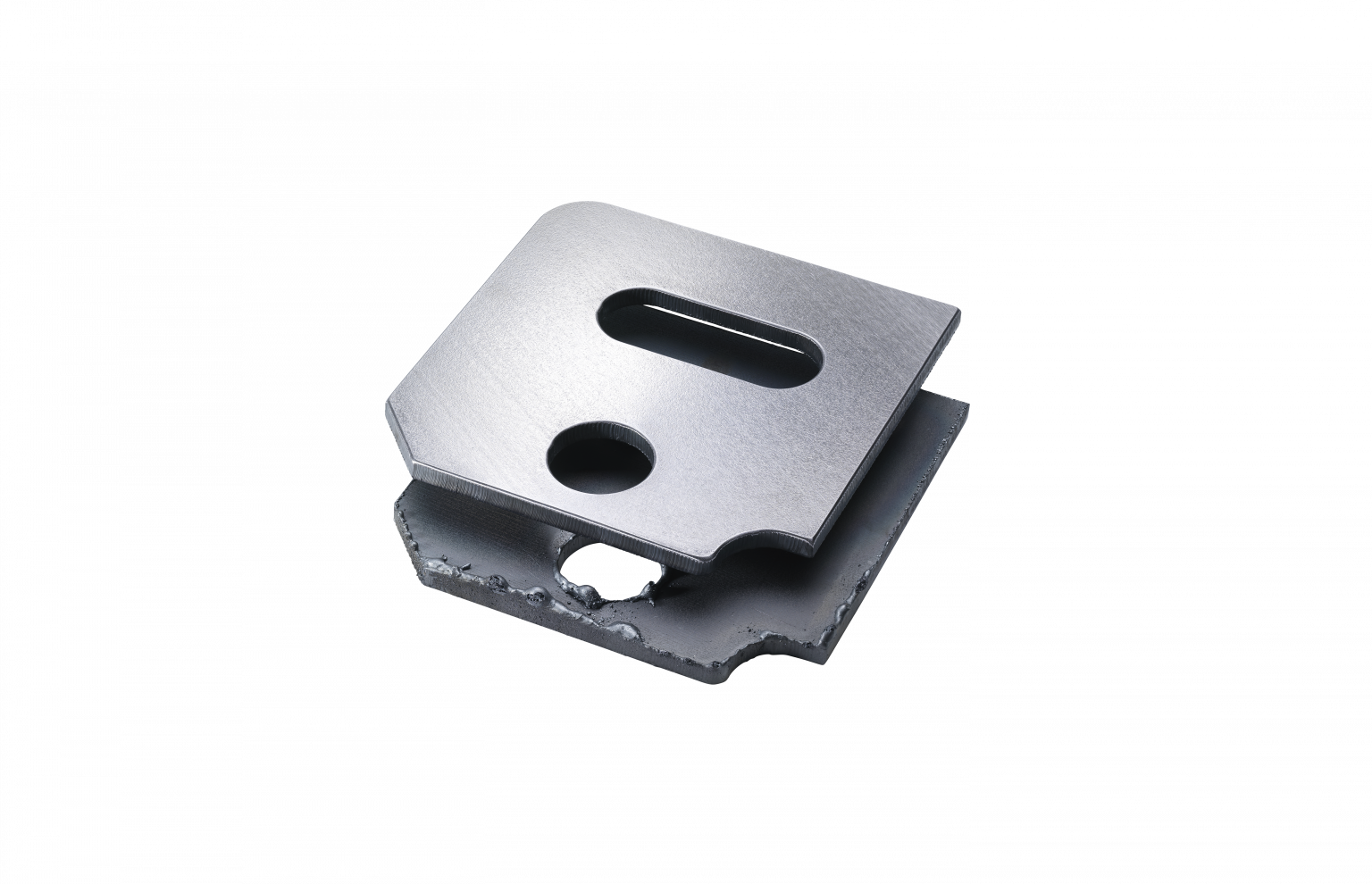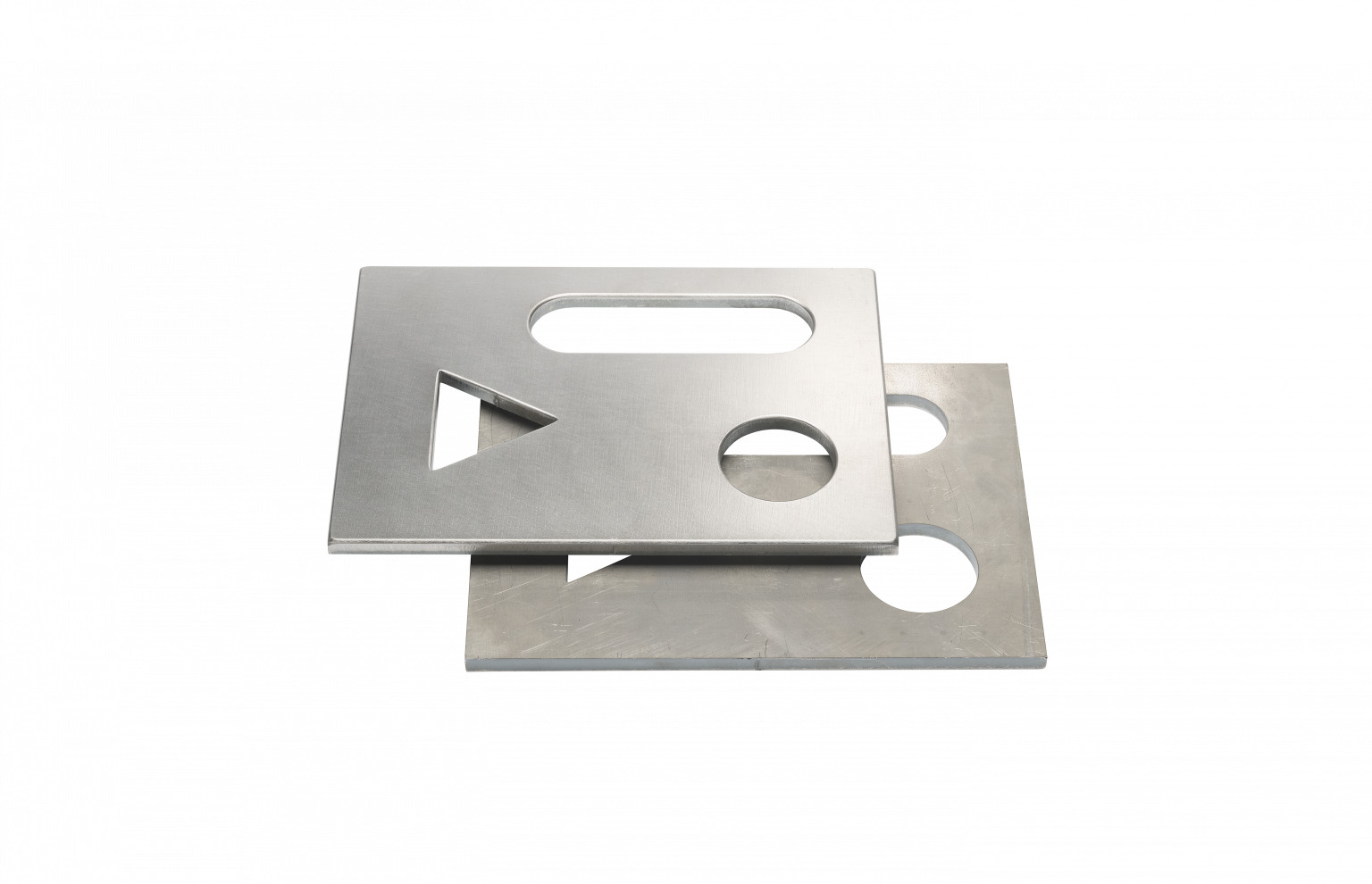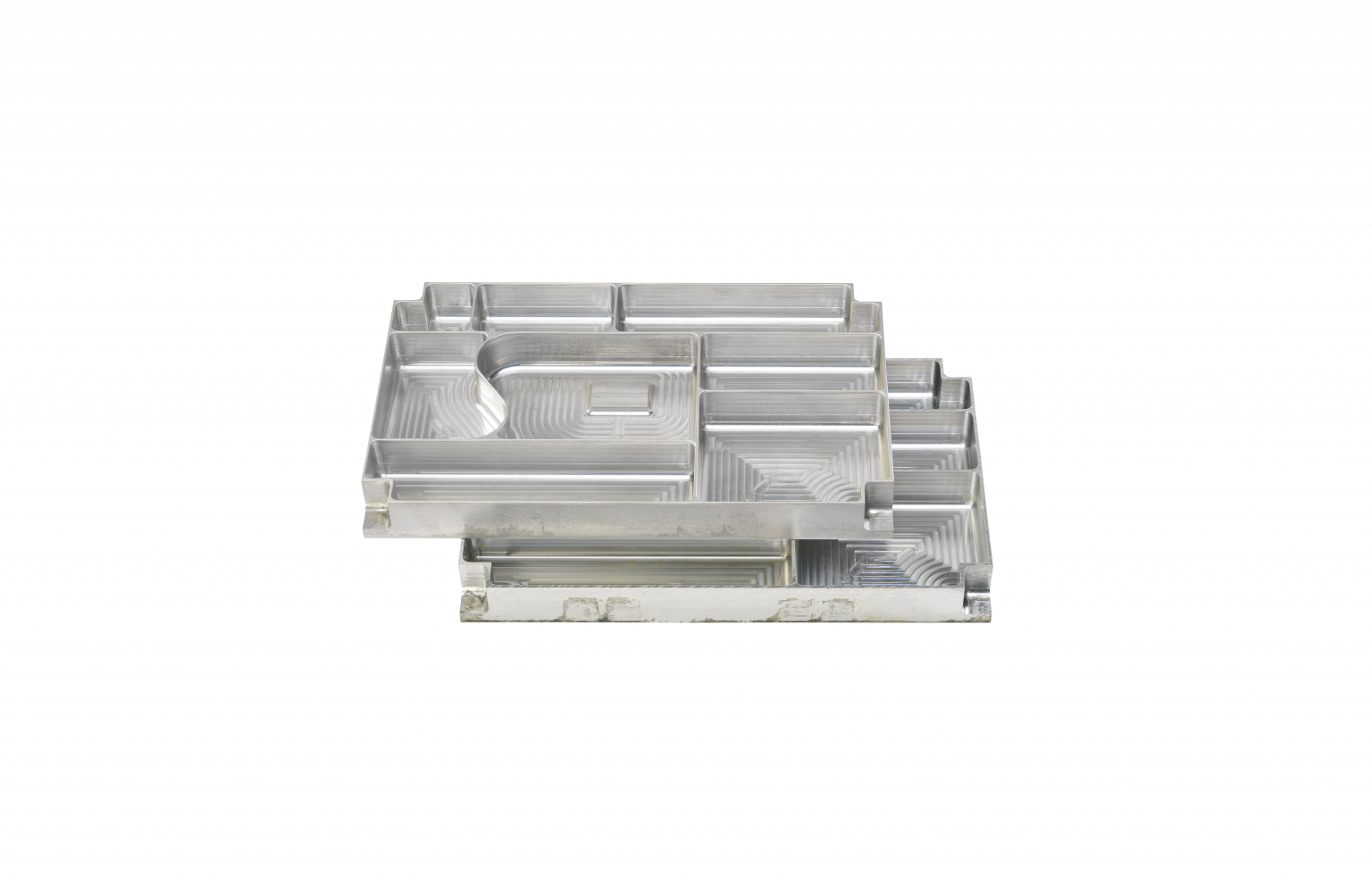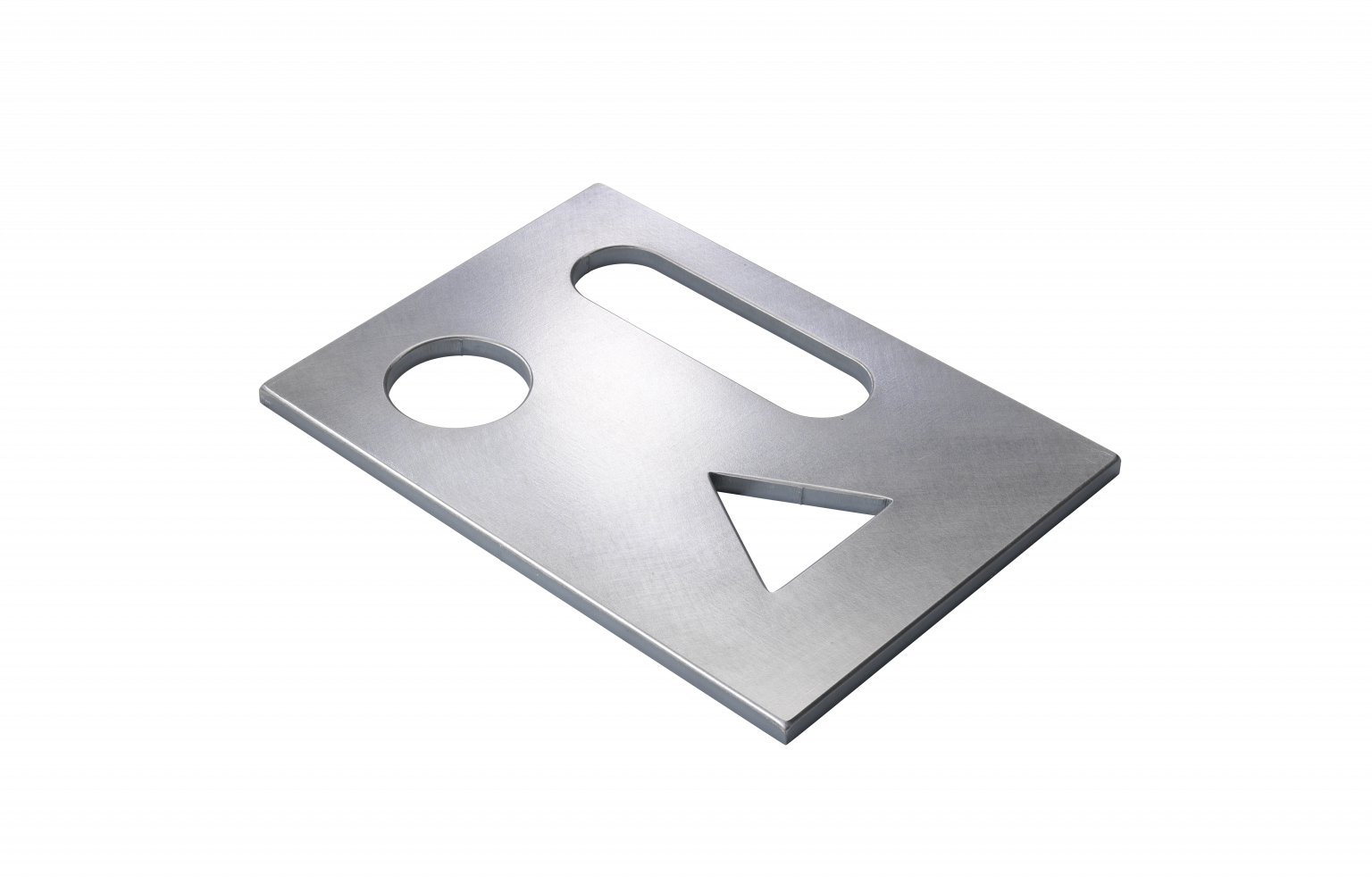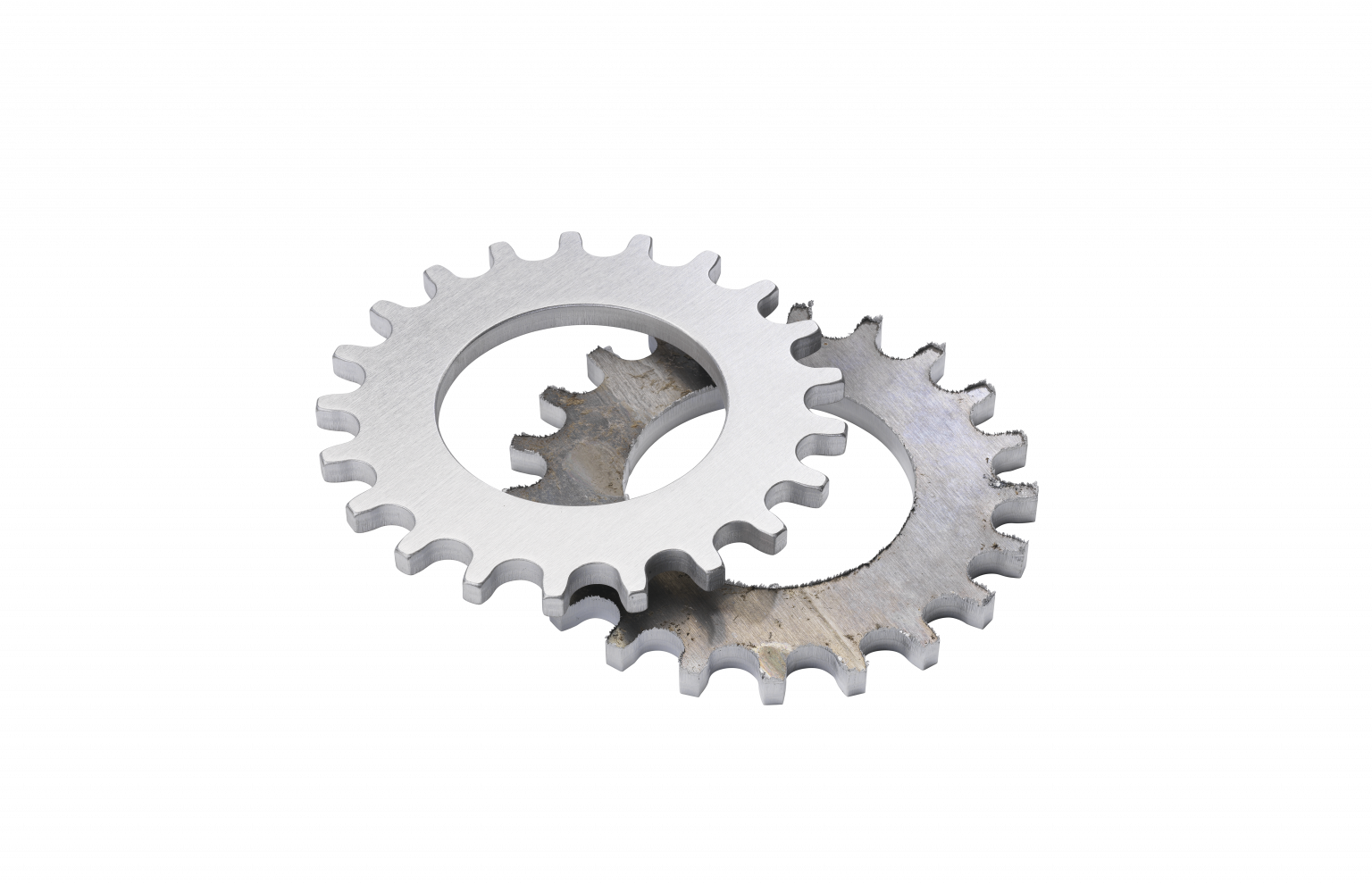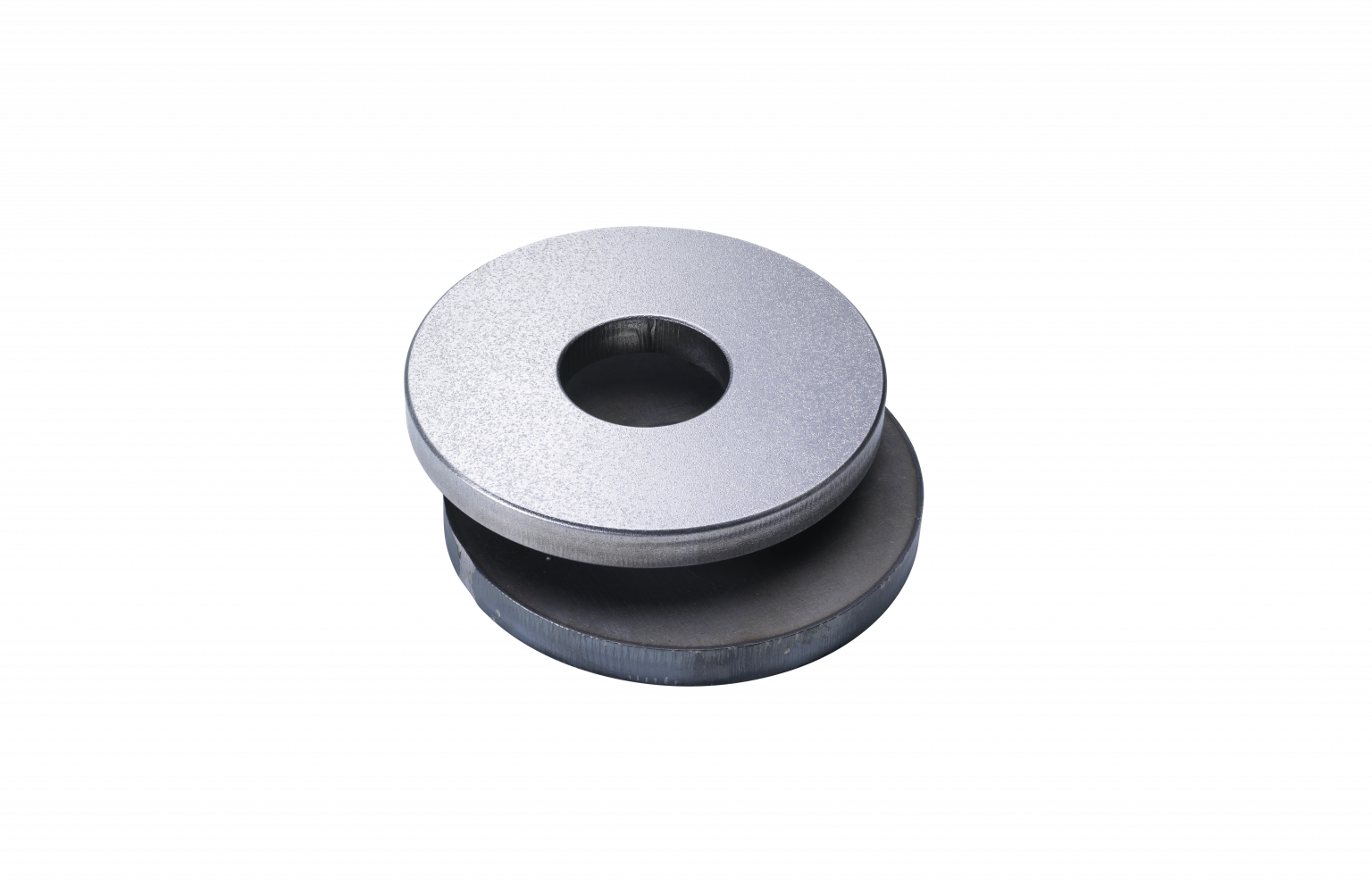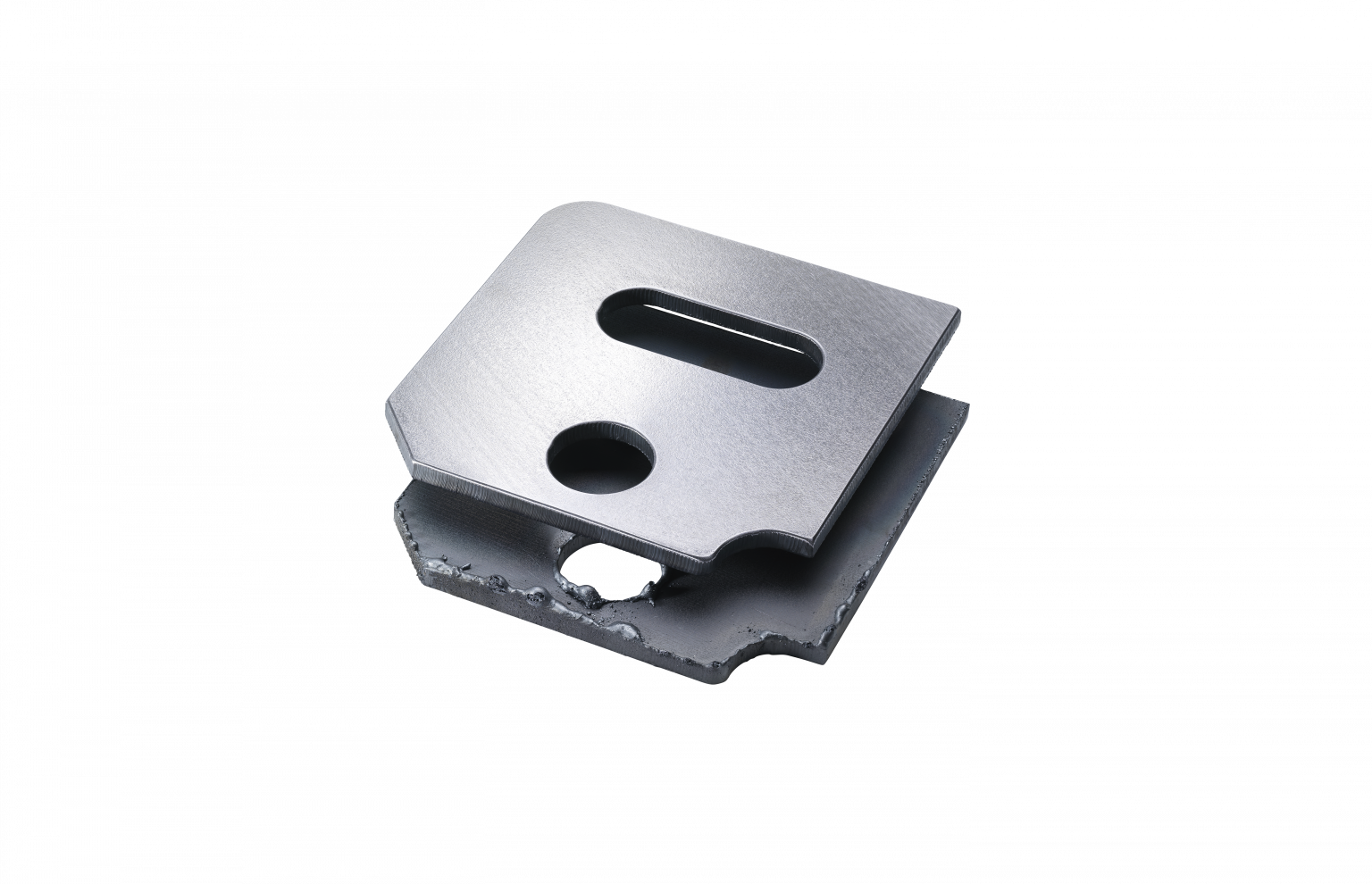 Applications of the 42 RB series
Applications of the 42 RB series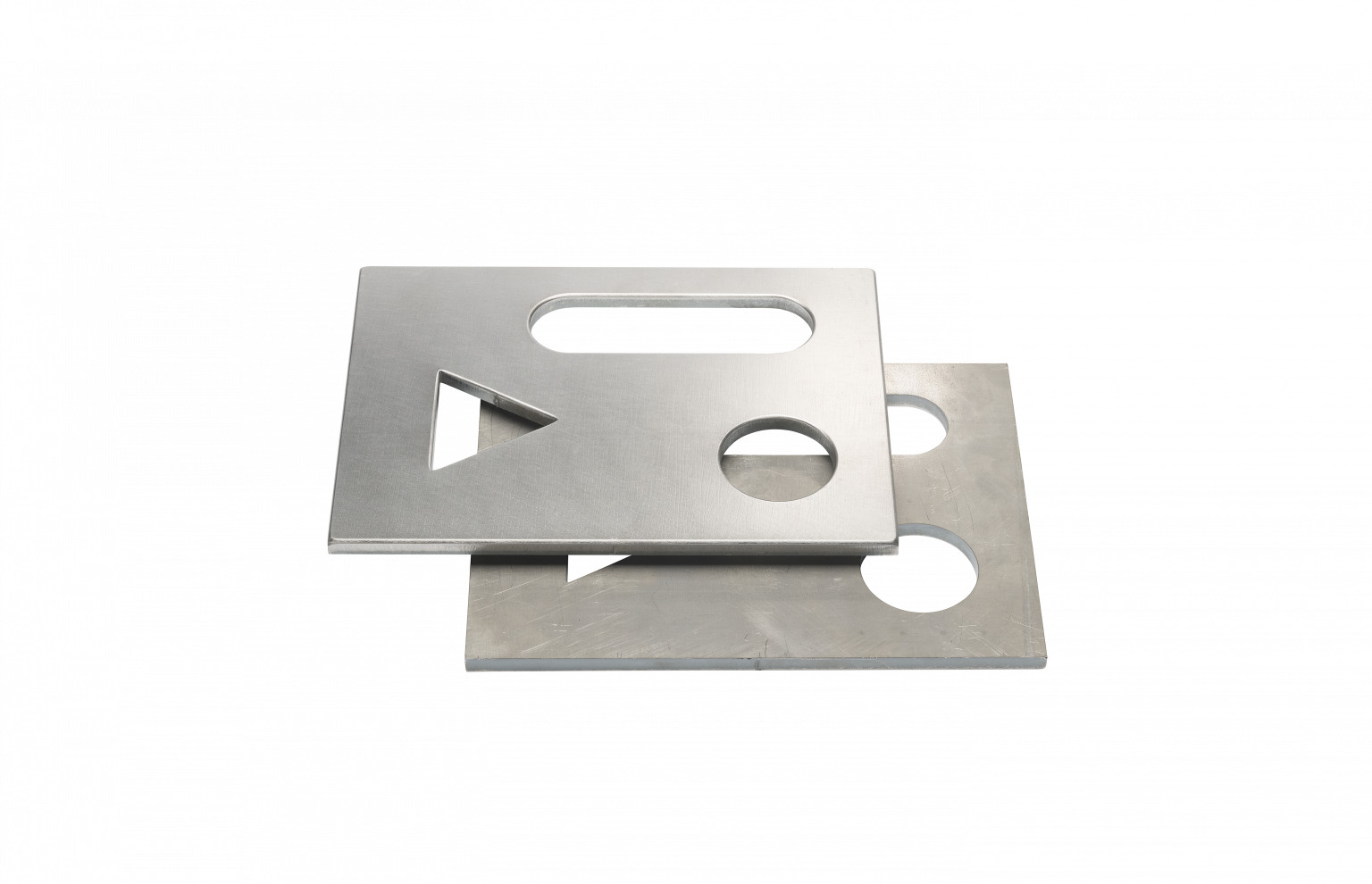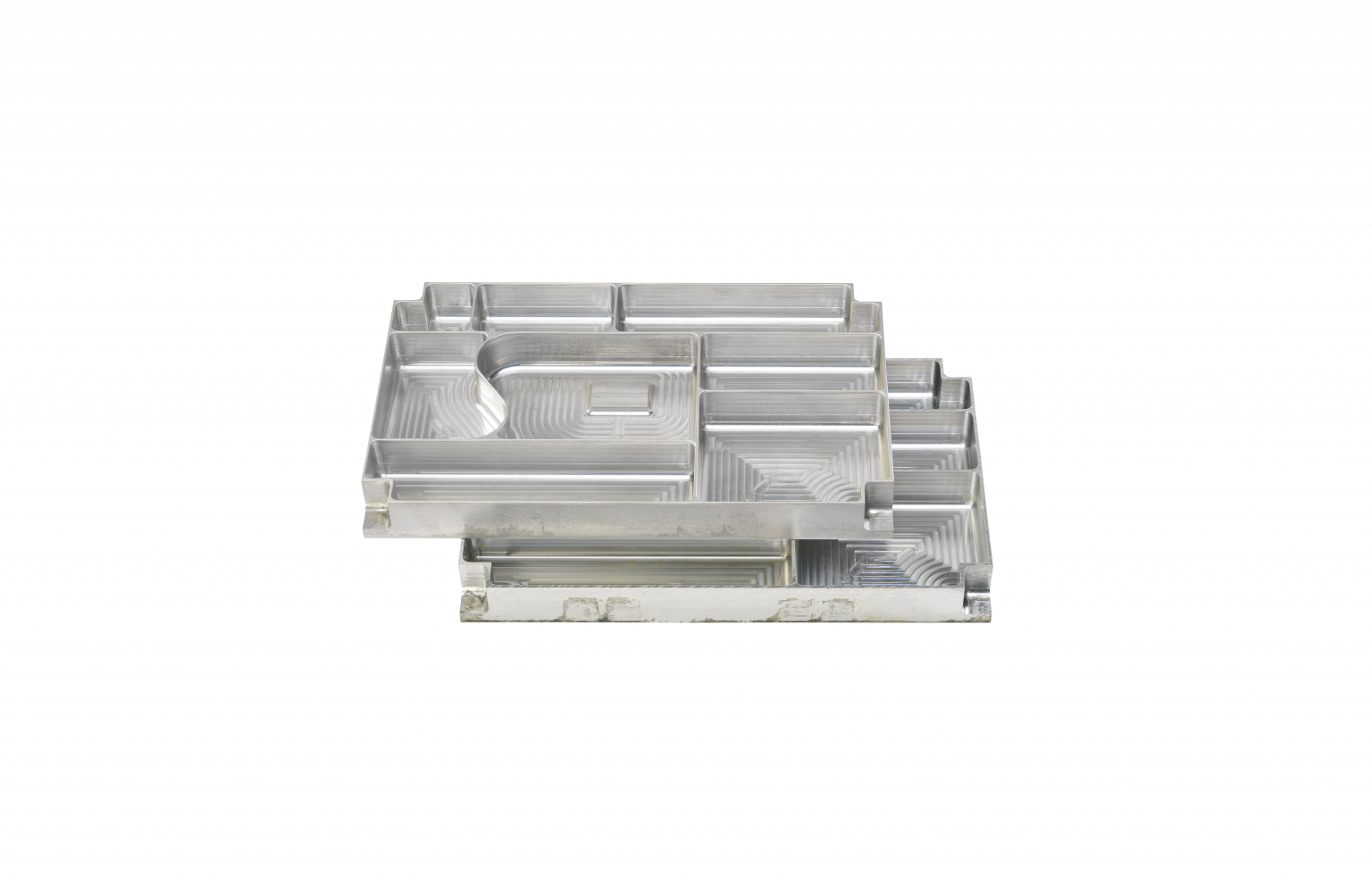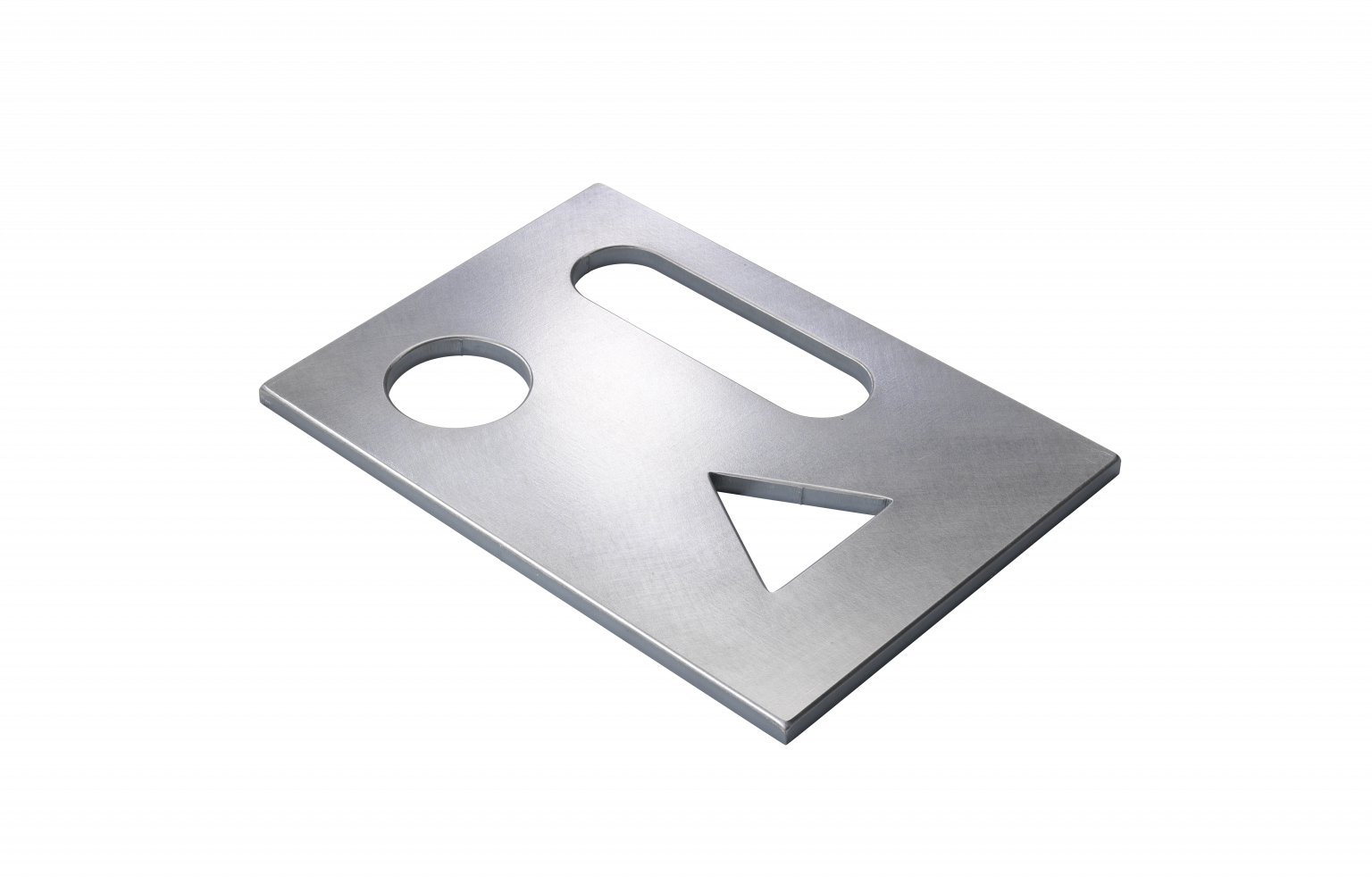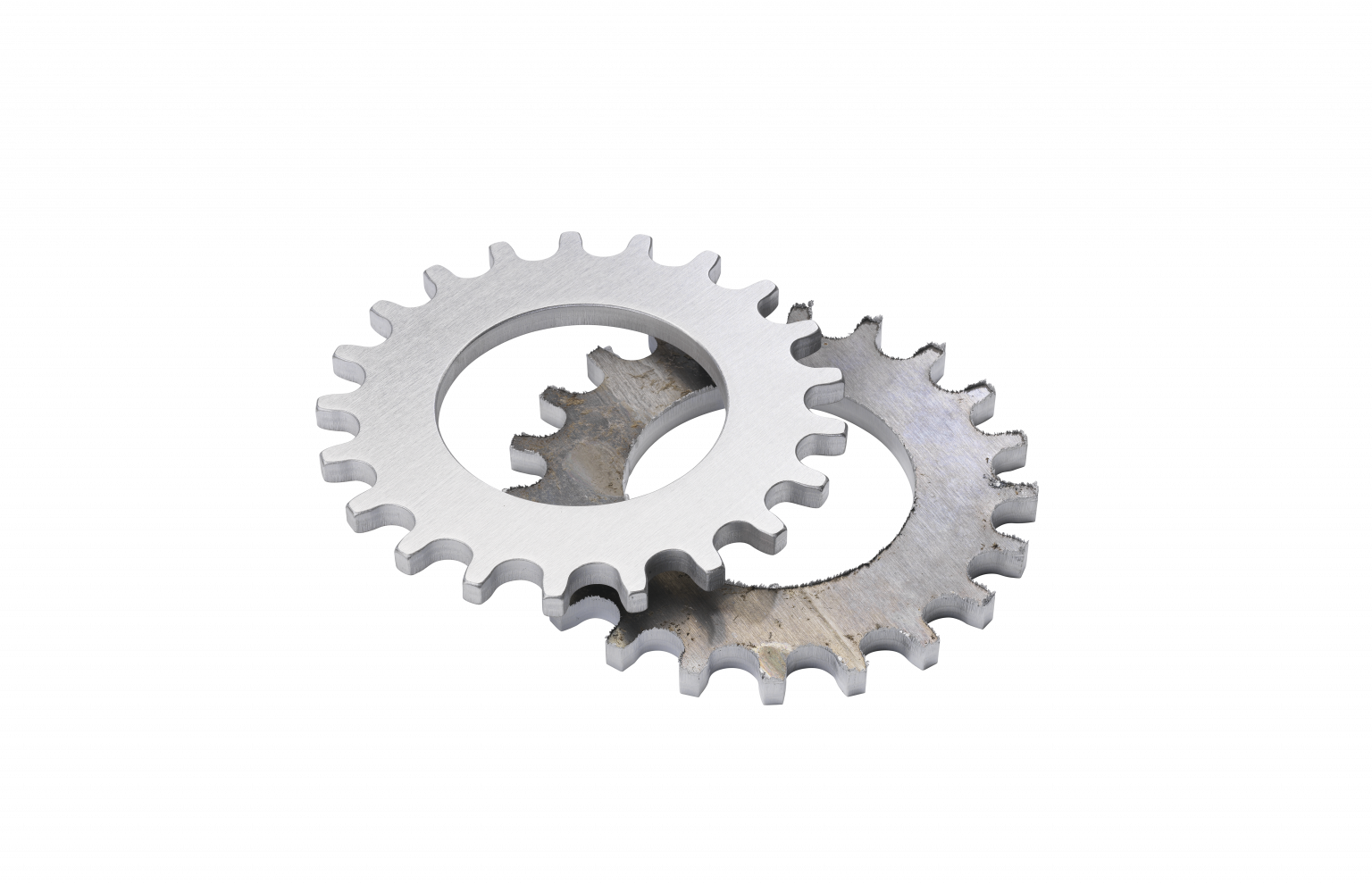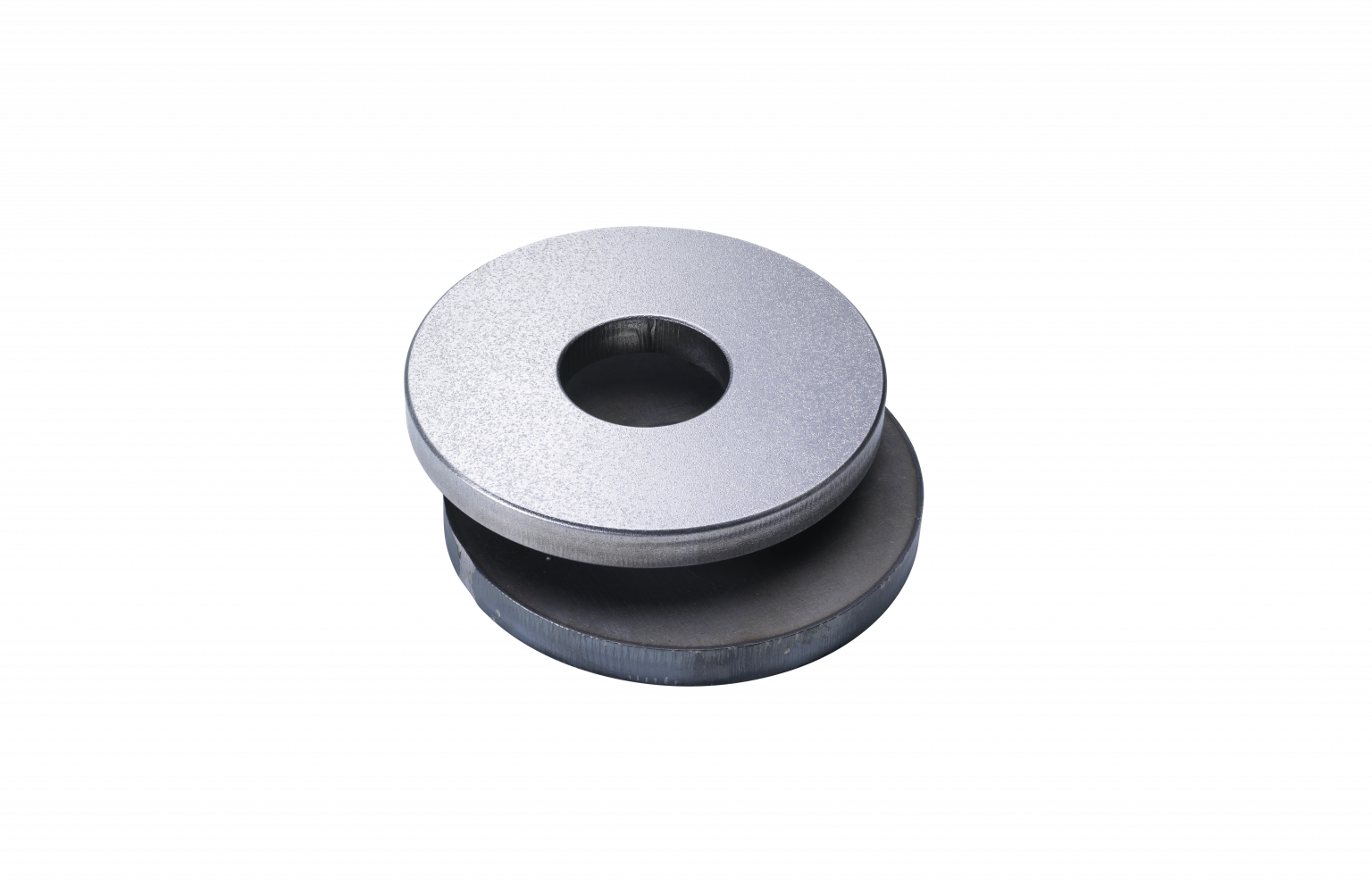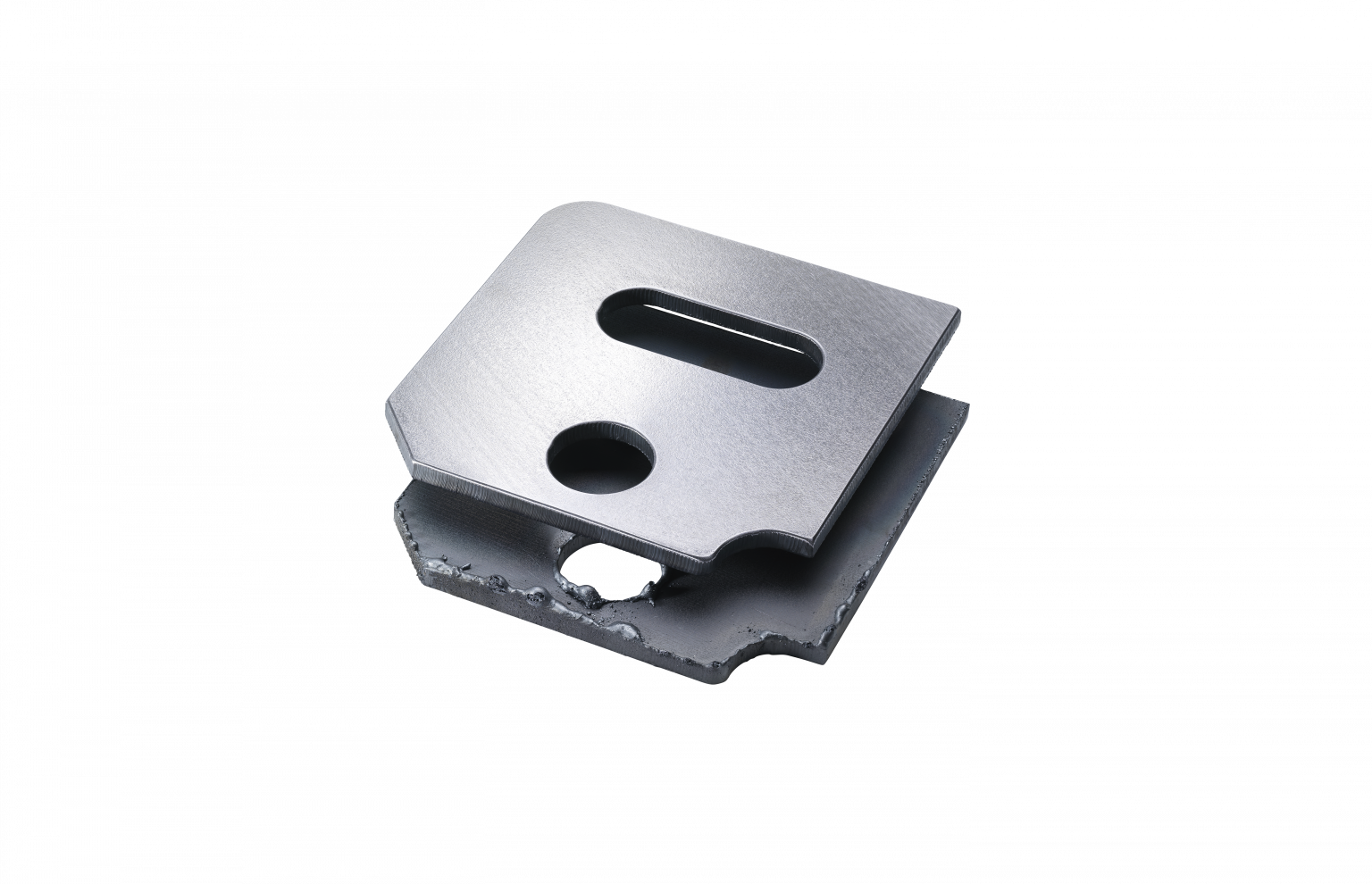 Save 50% of the time required for traditional machining of laser parts. 
Processing products with the Timesavers 42 RB series offers huge benefits such as:
– High quality and rapid production
– Large variation of sheet thicknesses possible
– Deburring, rounding and finishing in one processing step
Read the full story here

Manual method
Time it takes to deburr, edge round and finish
Total of 60 seconds
42 RB series
Time it takes to deburr, edge round and finish
Total of 30 seconds
What makes the 42 RB series unique?
Perfect edge rounding (radius of up to 2 mm)
Low tooling costs & quick tool change
Different thicknesses can be machined simultaneously
Suitable for different materials such as stainless steel, aluminium, Zintec, etc
Available configurations
More info? Get in touch.
Timesavers area sales managers are the application expert with a lot of experience. They know like no other how to help you find the best solution to your problem.