Maintain peak performance with Timesavers' specialized cleaning products designed by Veidec for machinery maintenance. Our cleaning foam, cleaning spray, and cleaning belts are the ultimate trio to ensure your equipment operates at its best.

Harnessing years of expertise in the cleaning industry, Veidec has meticulously formulated a collection of sustainable products that seamlessly integrate with Timesavers machines. From heavy-duty degreasers that effortlessly dissolve stubborn residues to precision-engineered lubricants that extend the lifespan of critical components, each Veidec solution is designed to not only expedite the cleaning process but also to ensure the longevity and reliability of Timesaver machines.
Cleaning belts
Enhanced efficiency and longevity for your Timesavers machinery with our specialized cleaning belts. Crafted to perfection, these belts are designed to meticulously remove debris, dust, and residue from your equipment's surfaces, ensuring optimal performance.
By maintaining a clean work environment, you not only extend the life of your machinery but also elevate the quality of your output. Experience the difference in cleanliness and productivity with our Timesavers cleaning belts.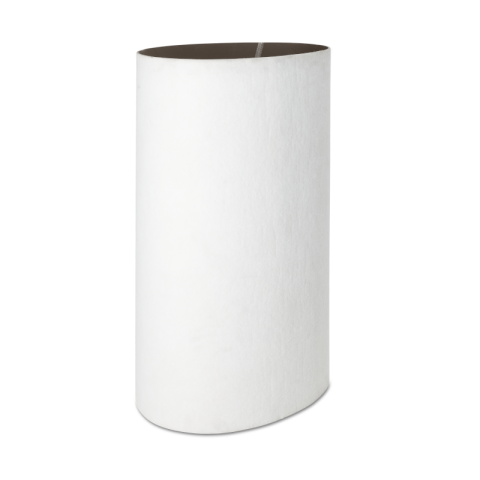 Cleaning belts video: Cleaning of the conveyorbelt
Play
Super Foam
A unique foam cleaner and degreaser that quickly and efficiently cleans glass and other hard surfaces like metal. Very easy to use and leaves no residue, does not run and dries without streaks. Removes grease, dust and other contamination. Easy to process. Has a powerful effect on all surfaces.
Super Foam is best used with a Veidec Micro Glass fiber cloth, which cleans and polishes surfaces against dust, dirt, and oil without leaving any streaks or marks. Durable and retains quality even after washing several times.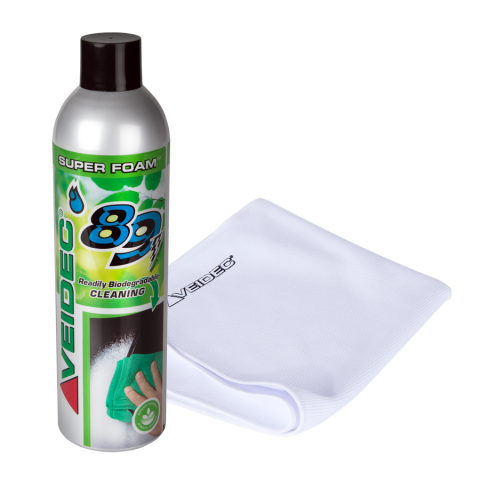 Duo Clean
Combines water-based and effective surfactants with renewable fruit oils. Perfect replacement for traditional solvents and petroleum-based cleaning agents. Is environmentally friendly and easy to use. With 0% VOC and NSF classified. Use with brush for large amounts of dust and grease. Combines the advantages of both water and solvent-based cleaners and are safe on substrates such as steel, stainless steel, aluminium and more.
Duo clean is used with a refillable spray can which fills up to 1L and is applied via a pressure of 3 bar with an adjustable nozzle that delivers both a mist and concentrated jet. Chemically and mechanically highly durable with replaceable gaskets with service intervals of up to 2 years.
Duo Clean is best used with a Micro Max fiber cloth, which has a tremendous ability to absorb liquids and leaves no streaks or marks.
Refill packages available in sizes: 5L and 15L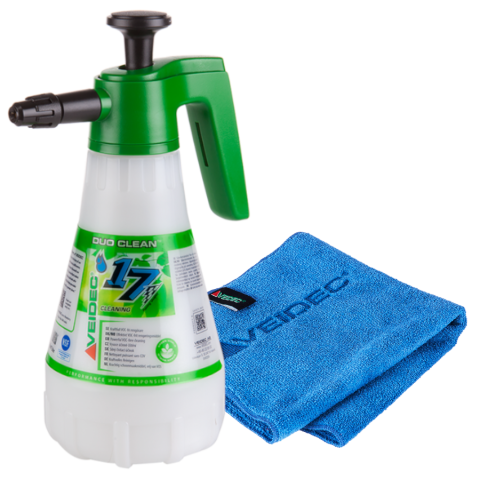 More info? Contact us!
Timesavers' experienced spare parts department is always ready to answer your questions.