Are you working in a small or medium sized company that currently processes sheet metal products manually? Are you looking for a more efficient way to deburr? Do you prefer an affordable machine that can be managed by one employee? Let us introduce you to Timesavers 10 series, the machine solution for deburring, edge breaking, laser oxide removal, heavy slag removal and finishing.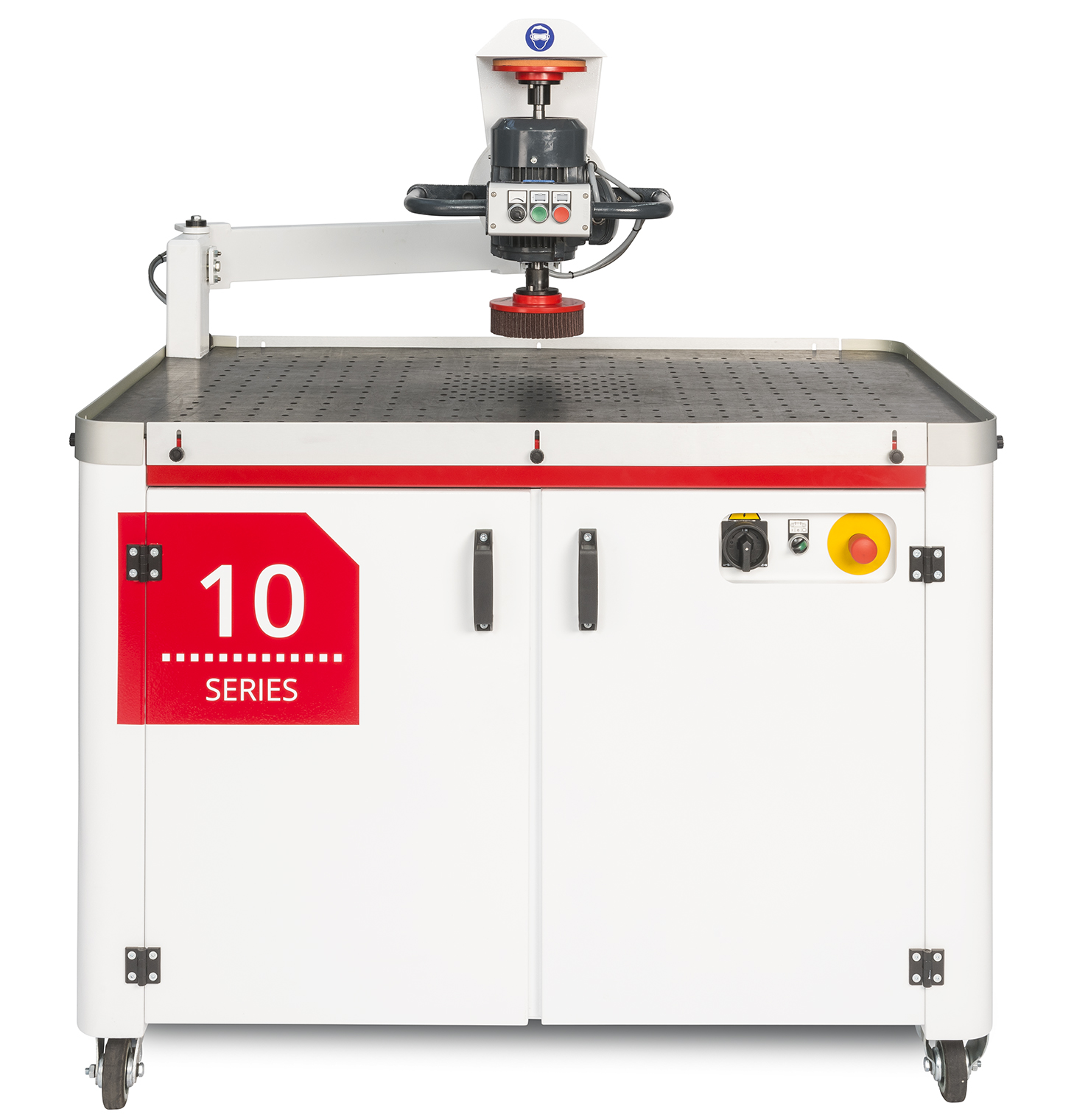 About the Timesavers 10 series
This Manual Grinder is a table with two heads: one brush head, one disc head – as seen in the photo above. These heads can be equipped with various types of tooling. The change of tooling is quickly done, which makes it possible to easily switch to another application. Moreover, the head can be rotated 180˚ to change from deburring to edge rounding. It comes with a rubber table with an integrated vacuum area that is capable of keeping small parts in place.
Tooling for applications
Deburring: The sanding discs are used to grind off all burrs and come in different grit sizes.
Heavy slag removal: The brush with hammerheads is the optimal solution to hammer off the dross.
Laser oxide removal: The steel wire brushes scrape off the oxide skin of the sheet metal that is cut by CO2 laser.
Edge rounding: The flap brushes grind the corners of the metal parts and thus giving a round edge.
Finishing: The finishing Scotch Brite discs make sure to leave the product with a perfect finish.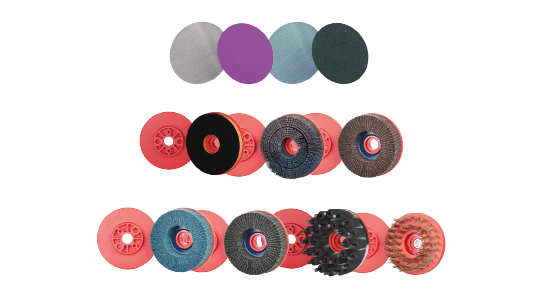 Advantages of the 10 series
The machine can be handled by one person.
The machine reduces the risk of injuries that do happen during manual work, because of repetitive movements.
Deburring or removing heavy slag is no longer a dull job.
The machine is 3-4 times as fast as manual deburr work and thus it increases productivity.
Ideal for small parts, but thanks to the adjustable table sides, it is possible to machine larger parts as well.
Contact us
Interested in speeding up the production process? Or curious what our customers experience is with the 10 series? Contact our sales department for more information.
In short, deburring is the process of removing burrs, irregularities and sharp pieces from metal, with the use of an abrasive tool. Deburring leaves the product with a smooth surface. Read here more about deburring
Why do you need to deburr?

Deburring metal parts adds to the aesthetics and it also reduces the risk of injuries to employees. With the use of abrasive grinding belts, there will be no more irregularities and no more sharp residuals. Read more about why you should deburr and round the edges of metal parts.